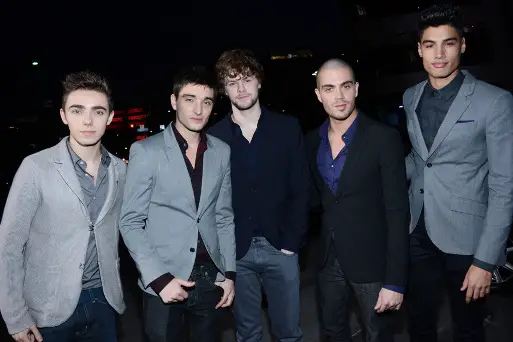 Media mogul and American Idol host, Ryan Seacrest's, next reality show project for E! involves throwing the members of the boy band "The Wanted" into a house in Los Angeles and letting the cameras roll.
Let the fake storylines  hijinks ensue. Ahem.
The Wanted's Max George called in to "On Air with Ryan Seacrest" to reveal he and his fellow bandmates are going to not only live in LA, but in the same house together—and wait for it—it'll all be available for you to witness!

That's right! Max shared to us exclusively he and the boys are set to star in their own reality show on E!, produced by Ryan Seacrest Productions. Premiering in June, The Wanted Life (working title), will chronicle the professional and personal lives of the edgy pop music powerhouse.

Max shared: "We're moving into Hollywood into a big house…for a certain period of time doing a bit of filming, bit of fly on the wall…feel so sorry for [the neighbors] apologies now! We're doing a show for E! and all really excited about it."
Personally, I wouldn't put "edgy" anywhere near their names. But maybe that's just me. Via RyanSeacrest.com, whre YOU can VOTE for your FAVORITE The Wanted member! Ha.
Listen to the interview below.