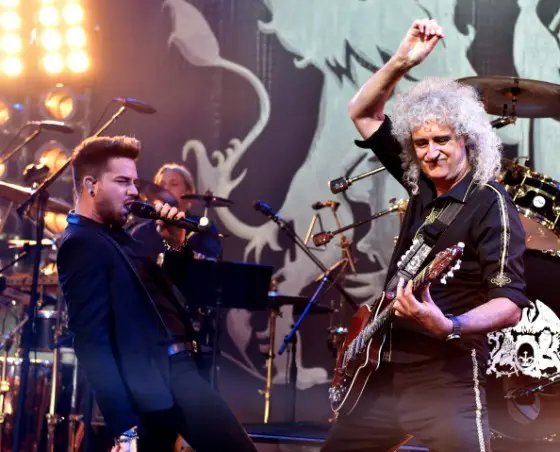 Queen + Adam Lambert didn't appear on the X Factor UK this weekend for Queen vs Michael Jackson week, but that doesn't mean they won't be appearing at all!
X Factor producers confirmed via twitter right before Saturday's (Nov 8) performance show, that the band is set for a guest spot at the end of the month!
YES – in a few weeks @QueenWillRock will be performing LIVE in the #XFactor studio with @adamlambert ! #MJvsQueen ????????

— The X Factor (@TheXFactor) November 8, 2014
James Ingham from the Daily Star reports the band is scheduled for Sunday, November 30. That's Thanksgiving weekend here in the states. Adam Lambert + Queen + Turkey leftovers. Hell yes!
For @adamlambert fans asking. I can confirm they will actually appear on @TheXFactor on Nov 30th with Queen. #AdamLambert — JAMES INGHAM (@JAMESINREHAB) November 8, 2014
Also, X Factor alums who will appear on the show at some point before the season ends, include Sam Bailey (last season's winner), Olly Murs, and Ella Henderson (who is making a splash across the pond).
Read more:
Adam Lambert and Queen set for X Factor UK Appearance
Queen + Adam Lambert Honored at Classic Rock Awards (VIDEO)