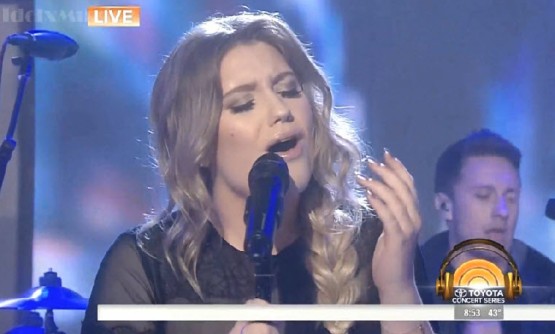 Ella Henderson left X Factor UK two years ago in 6th place, but that didn't stop the 18 year old singer from signing a major label deal with Sony. Her debut album, Chapter One, is out in the UK.
The singer dropped by the Today show this morning to perform "Ghost," a single she co-wrote with OneRepublic frontman, Ryan Tedder. On last week's X Factor UK, where Ryan was a guest performer, he said "She won me over with sixty seconds of a YouTube clip. I emailed back and said I have to work with her." When Simon Cowell forwarded the clip, Ryan swears he had no idea she was a reality show alum.
Check out Ella's performance of her single "Ghost" on the Today Show.