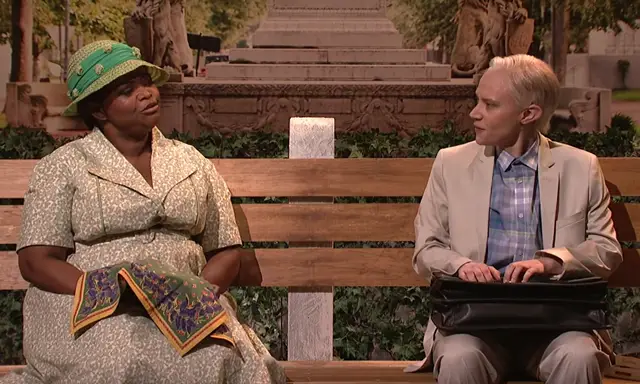 This week's Saturday Night Live was kind of a dud. But it had a few bright spots.
Kate McKinnon returned as Jeff Sessions in a Forrest Gump inspired cold open. Mimicking the "life is a box of chocolates" scene from Gump, the Attorney General chats with strangers (Leslie Jones, Kyle Mooney, Aidy Bryant) at a bus stop. Guest host Octavia Spencer shows up as her character from The Help, serving up her very special pie recipe. And Vladdy (Beck Bennett) stops by to say heh to his pal!
The other bit I liked a lot was the "Republican Movie Trailer" starring…To Be Determined." I'm not holding my breath!