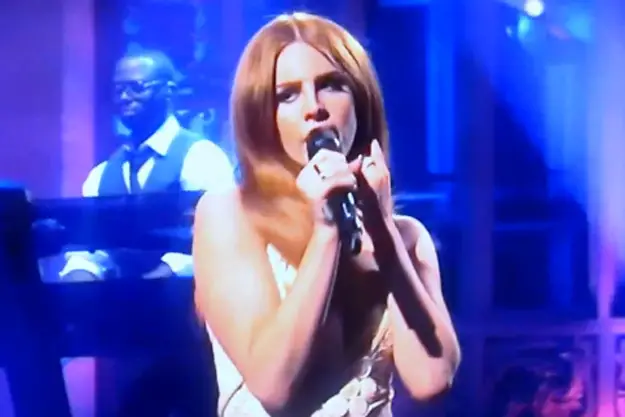 The controversial chanteuse, Lana del Rey is reportedly either performing on American Idol on Thursday, or pre-taping for a later appearance.
Del Rey's name is listed on the audience tickets along with Daughtry and Demi Lovato who are scheduled to perform.
For those of you not familiar with Lana–she was a You Tube sensation before she released her latest album. She's controversial, because she had released work under her real name Lizzie Grant.  Critics charge that her "indie" status is manufactured by her people.
She also bombed in an appearance on Saturday Night Live.  So, my bet is on pre-tape because the live thing generally doesn't work out for her so well.
Thanks Brittany
Lana Del Rey – Video Games – SNL
Lana Del Rey – Blue Jeans – SNL