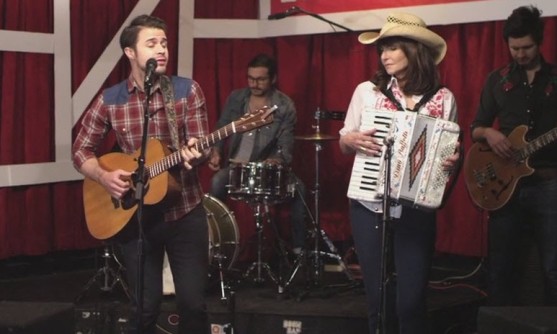 Academy Award-winning actress and songwriter, Mary Steenburgen, teamed up with fellow Arkansas musician and American Idol winner 2009, Kris Allen, to write and perform, "Love in a Small Town," a sweet ballad for the upcoming independent feature film, Valley Inn.
Kris Allen Horizons Album Stream! Listen Here! (AUDIO)
No word yet on a release date for the film, but the release of the official music video is probably a good sign! The American Idol season 8 winner reportedly has a few more tunes on the movie soundtrack as well.
Last week (Aug 12), Kris released his third studio album, titled Horizons, helmed by award winning producer, Charlie Peacock.
Watch the "Love in a Small Town" video below.