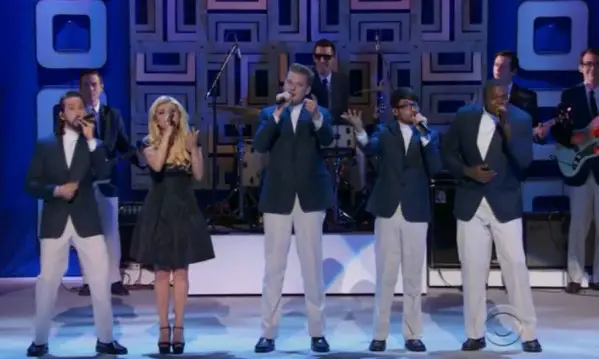 Singer Al Green; actor and filmmaker Tom Hanks; ballerina Patricia McBride; singer-songwriter Sting; and comedienne Lily Tomlin were received honors for 2014 on the 37th Annual Kennedy Center Honors. The event, hosted by Stephen Colbert, aired last night (12/30) on CBS.
Check out a few of the performances right here!
Both Jennifer Hudson and Usher performed to honor the legendary soul singer, Reverend Al Green!
Watch Jennifer Hudson sing "Simply Beautiful."
Watch Usher perform a smooth rendition of "Let's Stay Together."
Pentatonix honored actor and director, Tom Hanks with a fun rendition of "That Thing You Do." The song is the theme from 1996 movie Tom wrote and directed, That Thing You Do!
Watch Pentatonix Perform That Thing You Do
Lady Gaga and Bruce Springsteen performed songs to honor musician, Sting. Gaga sang a piano driven version of "If I Ever Lose My Faith in You" and Bruce rocked out on "I Hung My Head."
Watch Lady Gaga Perform "If I Ever Lose My Faith in You"
Watch Bruce Springsteen Perform "I Hung My Head"