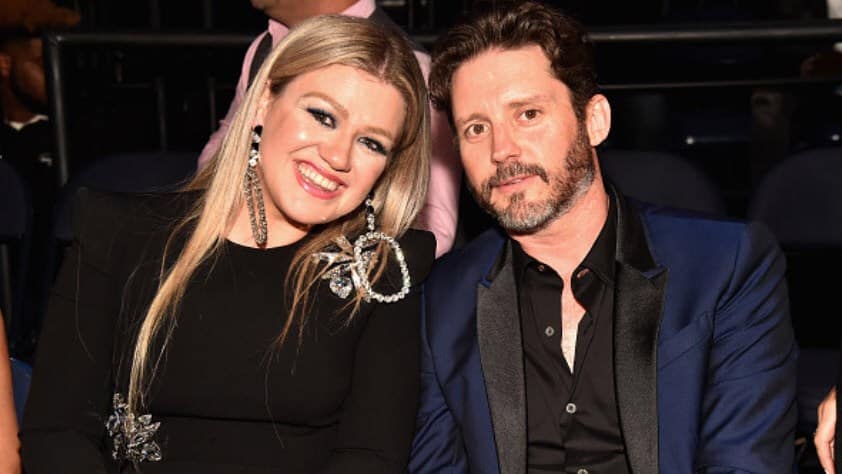 News that Kelly Clarkson filed for divorce from her husband of nearly 7 years, Brandon Blackstock, shocked the entertainment world. The two seemed happy on the surface. Brandon served as Kelly's manager, and the two seemed to be working hand in hand managing Kelly's business, and raising kids.
But appearances can be deceiving, and the American Idol OG winner, The Voice coach and talk show host cited irreconcilable differences, the desire to enforce the couples prenuptial agreement and joint custody of their two children River Rose and Remington in the papers she filed on June 4.
Kelly Clarkson Back in Los Angeles Without Her Wedding Ring (Video)
So why did the couple break apart? Of course, the usual suspects are floating "sources" that describe quarantining from the Covid-19 pandemic in a small Montana cabin as a breaking point.
Quarantining in Montana exacerbated issues
"It just came out of nowhere. Their marriage was so strong," a source close to the couple told People magazine. says a source close to Blackstock and Clarkson. 
"It was a stressful time," says another source. "[Quarantining in Montana] exacerbated any issues."
And according to another People insider, the couple have  "been like friends for a while," and work demands put a strain on their relationship.
"Things had changed in their marriage and the split was a while coming," said the insider. "They both work so hard. It's nearly impossible to enjoy each other, especially with the children needing constant attention."
When Kelly went to Hollywood that changed things
Kelly is on the cover of this week's US magazine, with the screaming headline "Kelly's $45 Million Divorce!".
"They clashed on so many levels, and being in quarantine together heightened their problems to the point of no return," a source told US. "So she filed for divorce."
"Everyone thought Kelly and Brandon had the perfect marriage, but they definitely didn't," a source told US. "Brandon's very laid-back, whereas Kelly's pretty high-strung." Also, Kelly's decision to start a talk show on top of coaching The Voice also played a role in her issues with her husband, says an US source.
"When she went to Hollywood, it changed things," the source adds, noting that Blackstock "prefers their quiet life in Nashville."
Kelly was on an emotional rollercoaster during quarantine
Kelly has been honest about the stresses of quarantine life. ""Honestly, I have been on an emotional roller coaster. This has been really hard as a working parent, because I'm still doing all the same jobs," Clarkson told Glamour's Josh Smith of life in quarantine. "It's been exhausting honestly, cooking every meal and cleaning nonstop after toddlers and teenagers! Everybody's learning from home now and the teaching! So, everything has been crazy."
Was Kelly just another link in Brandon's chain?
And interestingly, on Tuesday's The Kelly Clarkson Show, the singer chose "Chain of Fools" as her Kellyoke cover. "For five long years/I thought you were my man" go the lyrics "But I found out/I was just another link in your chain"
Kelly had to know that song choice would raise eyebrows right? Hm.
https://youtu.be/CpqP-bKnHQU