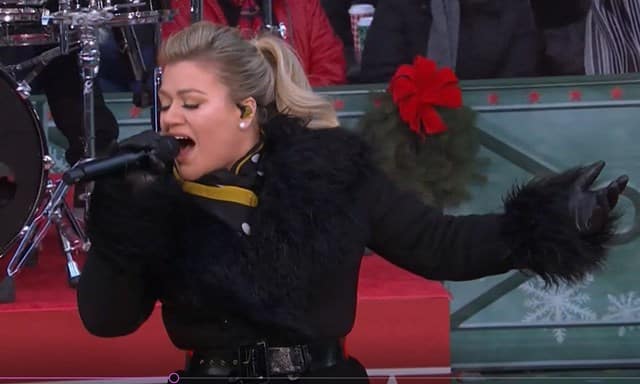 Happy Thanksgiving to our American readers! While you all are sitting around eating turkey, or perhaps nodding off after a big meal, check out Kelly Clarkson and Brynn Cartelli's performances from Macy's Thanksgiving Day Parade. The 3 hour extravaganza airs on NBC every year and is a beloved turkey day tradition, here in the States.
Kelly is in the midst coaching season 15 of The Voice. The Top 11 contestants will perform for your votes on Monday. But in the meantime, enjoy Kelly performing her single "Heat" from her latest album Meaning of Life.
Last spring, 15 year old Brynn Cartelli won Season 14 of The Voice as a member of Team Kelly. Here she is on the Universal Kids themed float performing her coronation single "Walk My Way." Thankfully it doesn't look too chilly outside in New York City. Also, there was concern that winds would keep the iconic balloons off the parade route. Hooray for the weather cooperating.