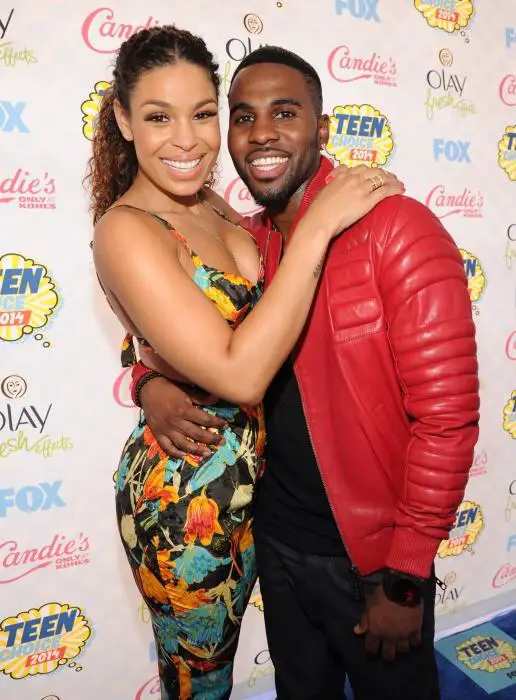 Jason Derulo has found it necessary to clear up a few things about his breakup with American Idol alum, Jordin Sparks. He told US magazine not to believe everything you read.
I spent three great years with Jordin and she is one of the most amazing people that I have ever met. But as in all relationships there are ups and downs and at this time we have decided to amicably part.

Infidelity, cheating or deceit played no part in our relationship or our break-up, and I hope that people respect our privacy as we move forward with our lives. Though I think it is a private matter and intended to keep my break-up Jordin personal, due to bogus and irresponsible lies being reported by insensitive media outlets it became necessary for me to comment.
Jordin alluded to her the breakup via social media on Friday. "Don't cry because it's over, smile because it happened," she tweeted.
This is no horrible horrible break up a la Big Sean/Naya Rivera.  It sounds like they still love each other, but for whatever reason, they couldn't make it work. Maybe their busy schedules kept them apart too long.  And I thought those two crazy kids were going to make it! Oh well…