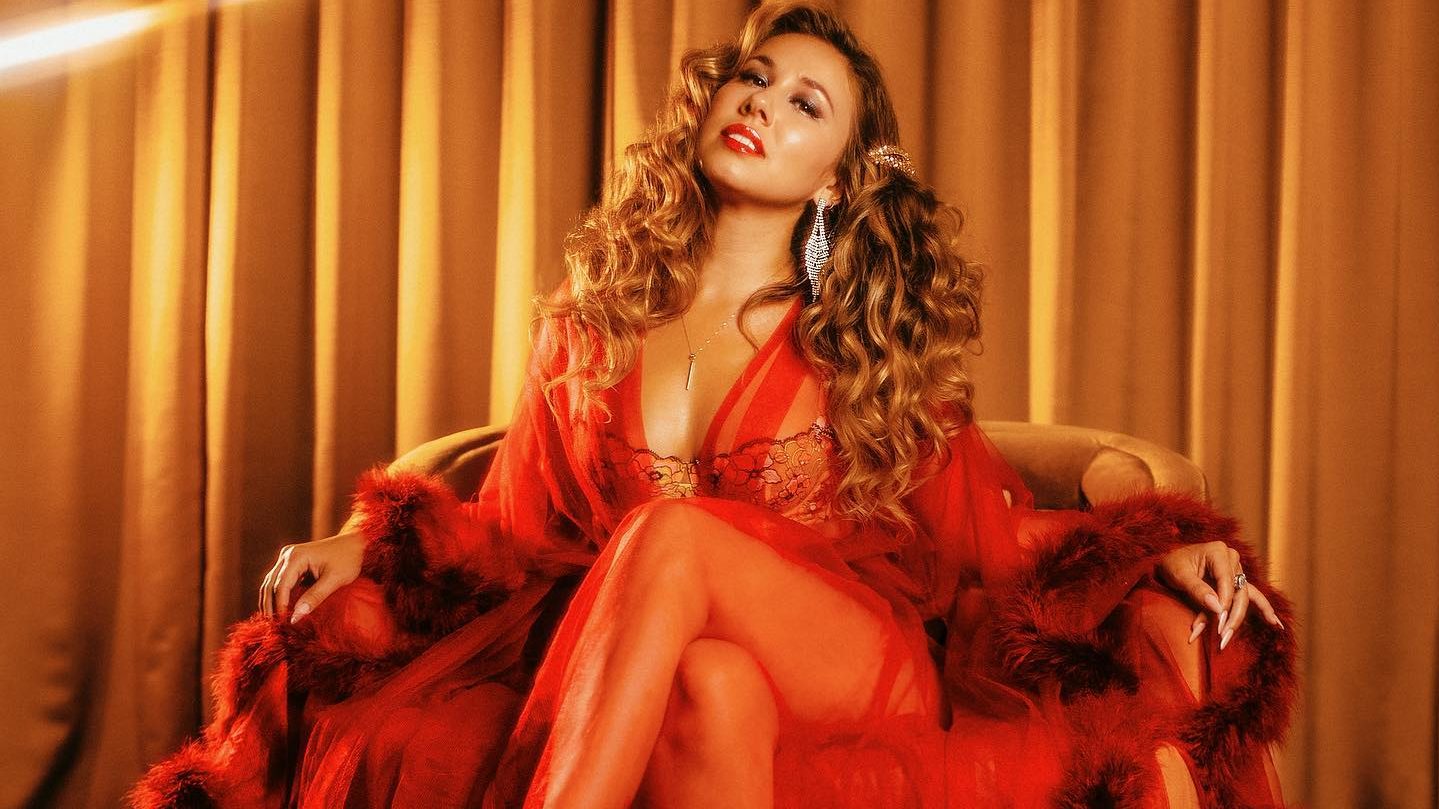 Haley Reinhart released her long-awaited new single, "Roll The Dice" today (Aug 27) with vibes calling back to 70's rockers like Badfinger, Nilson and The Beatles.
Written by: Haley Reinhart, Anders Grahn, & Magnus Tingsek, the track comes with a music video, filmed at Circa Resort and Casino in Las Vegas.
In the clip, the American Idol season 10 alum and her pals party around the casino. But despite the high energy atmosphere, the singer is melancholy, as she considers the risks of falling in love again. She is far from convinced.
Listen To Haley Reinhart's Bowie Cover "We Can Be Heroes" (Audio)
Directed by Joshua Shultz & Haley Reinhart, the video also features a familiar face, American Idol season 6 alum, Blake Lewis plays one of her party partners. (He just dropped his own new single, "Cali Girl," HERE)
"Can't tell you how much joy it brings to drop new music I've put my all into creating," Haley wrote on social media. "It's also the 1st music vid I am co-directing!" She added, "I've hit the jackpot with all the love I'm receiving from you dolls."
Watch Haley Reinhart's official Roll the Dice Music Video
This weekend, Haley has two concert dates. On Saturday August 28, she plays the inaugural OshKosh Jazz Festival in OshKosh, Wisconsin. And then on Sunday August 29 she heads to Celebrate Kenosha concert in Kenosha, WI.
Additionally, the singer recently wrapped up her fifth and final season as Bill on the Netflix animated comedy, F is in Family. According to a tweet, Haley sings in the series closer!