Glee Season 6 Song Spoilers Homecoming
As you already know, the second episode of Glee Season 6 is titled "Homecoming" and I can EXCLUSIVELY reveal the full song list including performers, just for ya'll!
In this second episode of Glee season 6, the gang comes back to McKinley for Homecoming! All your favorite graduates return, including Quinn (Dianna Agron), Brittany (Heather Morris), Santana (Naya Rivera), Tina (Jenna Ushkowitz), Puck (Mark Salling), and Mercedes (Amber Riley). Yay.
Click to Listen to ALL the songs from Homecoming
Full List of Songs with Performers from Glee 6×02 "Homecoming"
"Take on Me" by Aha – Sung by Rachel, Kurt, Sam, Brittany, Santana, Artie, Tina, Mercedes, Puck, Quinn
"Tightrope" by Janelle Monae – Sung by Jane and the Dalton Warblers
"Problem" by Ariana Grande feat Iggy Azalea – Sung by Quinn, Santana, Brittany and Artie
"Mustang Sally" by Wilson Pickett – Sung by Roderick backed by Quinn, Santana and Brittany
"Home" by Edward Sharpe – Sung by Rachel, Kurt, Brittany, Santana, Artie, Tina, Mercedes, Puck, Quinn, Mason, Madison, Spencer, Jane, Roderick.
Two new cast members, Jane and Roderick, make their singing debuts! You may remember the announcement that Glee was adding 5 new cast members to repopulate the NEW new directions.
Jane is "Righteous, ambitious and unconventionally pretty, she's funny because she doesn't have much of a sense of humor. She wanted to be a Warbler but tradition kept her from joining so she jumps ship to the New Directions."  and Roderick is "Chubby and shy with a voice like Otis Redding, his looks don't match with his talent. Described as, "a true goober." He's the show's new underdog."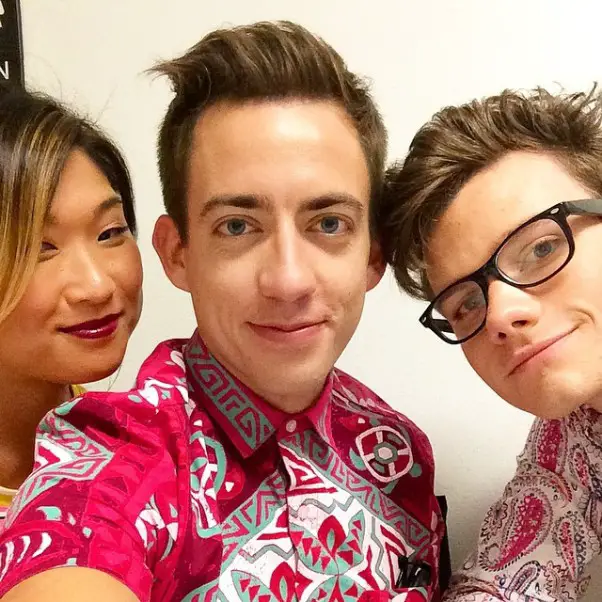 Post my spoilers on your blogs, tumblrs, and huge corporate media sites. But please credit my site, mjsbigblog.com and LINK BACK. Appreciate that!
What do you think of the list? Leave your thoughts in comments!