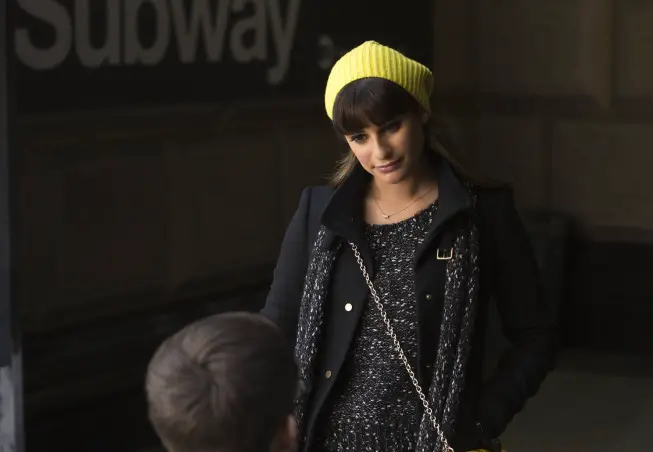 As we reported earlier, Glee will be moving the action back to Ohio for it's 6th and final season, and casting notices TVLine got their hands on appear to back that up.  Five new characters are being cast as McKinley high sophomores.
Roderick – Chubby and shy with a voice like Otis Redding, his looks don't match with his talent. Described as, "a true goober." He's the show's new underdog.

Spencer – He's the new resident "football stud" who just so happens to possess an incredible voice. He's also gay. But, per the casting notice, "he's post-Glee gay — no one messes with him about his sexuality because he will kick their asses if they do."

Jane – Righteous, ambitious and unconventionally pretty, she's funny because she doesn't have much of a sense of humor. She wanted to be a Warbler but tradition kept her from joining so she jumps ship to the New Directions.

Mason and Madison – Male and female twin Cheerios. They're super-positive and extremely weird. Mason gives off a gay vibe (spoiler alert: he's not).
What we heard is that McKinley high originals will be back in Ohio to help revitalize their hometown Glee clubs. Rachel (Lea Michele), will head up New Directions, while various other favs take charge at rival clubs (possibly Blaine (Darren Criss) as head of the Warblers). Mr. Shue (Matthew Morrison) could be running Vocal Adrenaline.
We heard that Lea Michele (Rachel), Chris Colfer (Kurt), Darren Criss (Blaine), Chord Overstreet (Sam)  and Artie (Kevin McHale) will return as series regulars while Amber Riley (Mercedes), Jenna Ushkowitz (Tina) and Naya Rivera (Santana) will be recur for a few episodes each. None of the McKinley high newbiews are set to return–at all. Remember, co-creator, Ryan Murphy, promised a time jump. The kids will likely have graduated from high school when the action picks up.
As far as the new characters: They all appear to be your typical McKinley high tropes–except for the gay McKinley high football player. That's something new. But if you recall, Ryan had initially planned to cast a football player to be Kurt's love interest in season 2 (reportedly, Sam was initially cast to be Kurt's eventual first boyfriend, but Ryan felt he had more chemistry with Quinn (Dianna Agron)).
Glee will return for a 13 episode final season on FOX at midseason. Prodcution is set to begin in September.
VIA TV Line