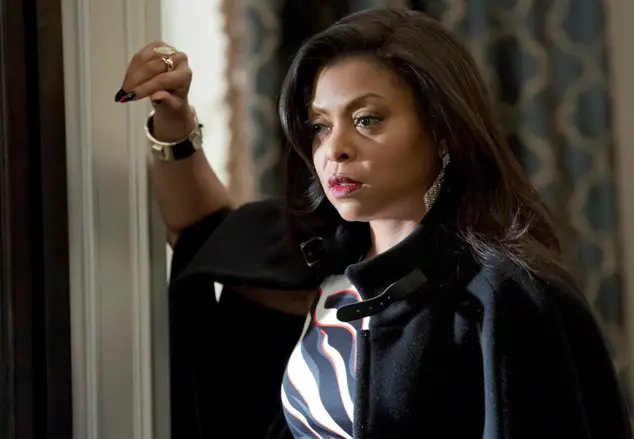 Last season's most buzzed about new TV series, Empire, only received two Emmy nods when the nominations were announced on Thursday.  The FOX musical drama earned an Outstanding Actress in a Drama Series nod for the incomparable Taraji P. Henson, who plays Lyon family matriarch, Cookie Lyon and a nod for Outstanding Costumes.  That's it.
The show wasn't nominated in the Outstanding Drama Series category.  For sure, there are a slew of worthy dramas that deserve a nod. And maybe there was no chance a soapy romp like Empire would stand a chance against staid fair like Downton Abbey, Homeland and Game of Thrones–not to mention that Orange is the New Black moved to the drama category this year.
Related: 2015 Emmy Nominations – Full List
In any case, Empire cast and crew were had to be feeling mixed emotions when the nominations came out. Well actually. Taraji certainly was. She posted a thank you video to fans after her nomination was announced, vowing to represent for the entire team. "So grateful for this Emmy nomination," said Taraji. But she wanted fans to know that "Cookie is nothing without Lucious. Cookie is nothing without her boys…as I am nothing without the creators of this show or the writers." She added, "Cookie's taking this one for the team!"
Emmy nominated @TherealTaraji has a message for you, #CookieMonsters! To the #EMPIRE! ?????????? #EmpireEmmys pic.twitter.com/uRMkMPoVlf

— Empire (@EmpireFOX) July 16, 2015
Not displaying mixed emotions at all? Creator and Executive Producer, Lee Daniels, who dropped a pretty big F bomb on Instagram, while a giggling Jussie Smollet (Jamal Lyon) stood by his side, warning "You have to be nice!"
"Jussie says I have to be politically correct," Daniels grinned, before launching into a mini tirade, "F*** these Mother F******!" The caption reads, "theoriginalbigdaddy#canfinallypostthis #timetoberealagain #emmyniceguyoverwith @jussiesmollett"
Don't hold anything back, now, Mr. Daniels!