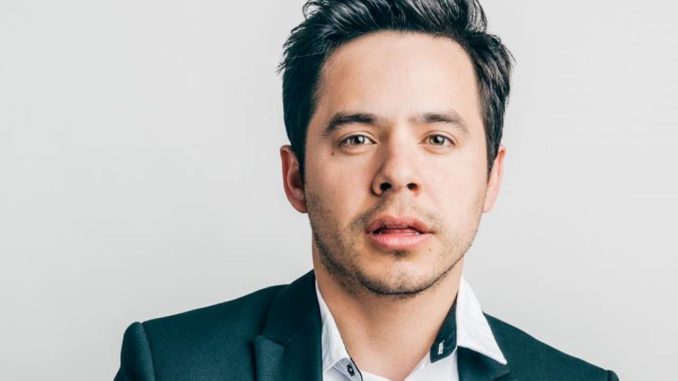 Nick Carter will be performing his new tribute song to his late brother Aaron Carter, "Hurts to Love You," for the first time at a special benefit concert in Los Angeles on Wednesday (Jan. 18).
In addition to Nick, American Idol alum David Archuleta joins other popular acts from the 2000s like O-Town, LFO, Ryan Cabrera, and B. Howard for the benefit. *NSYNC members Lance Bass, Joey Fatone and Chris Kirkpatrick, and BackSync which features Nick Carter and AJ McLean of the Backstreet Boys will also perform.
The Songs for Tomorrow benefit concert, hosted by Angel Conrad and Lance Bass, will raise awareness for mental health and was inspired by the life of Aaron Carter, who died in November at age 34. All money from ticket sales will benefit On Our Sleeves, the national movement supporting children's mental health. 
Purchase tickets for the Songs for Tomorrow benefit concert here, and a livestream link is also available for purchase here.
David Archuleta supports mental health awareness
David Archuleta is a huge supporter of mental health awareness. He has been frank about seeking therapy for his own mental health issues. When he eventually came out as queer, he stressed how important it was to take care of himself, as there were times when he contemplated taking his own life while wrestling with his sexuality and desire to remain a Mormon in good standing. He also struggled in the years after he competed on American Idol in 2008, revealing how the experience traumatized him.
Nick Carter had a complicated relationship with his brother Aaron
Singer, actor and former Dancing with the Stars contestant, Aaron Carter died at age 34 in November. The Los Angeles County Sheriff's Department told TMZ that Aaron's house sitter found his body in the bathtub in his Lancaster, Calif. home and called authorities. Police confirmed that he drowned in the tub.
In the last years of his life, Aaron was beset by legal and substance abuse problems. He also battled an eating disorder.
ABC Pulls Backstreet Boys Special After Nick Carter Rape Charge
Nick and his sister Angel had a complicated relationship with Aaron. In 2019, the siblings filed a restraining order against Aaron, claiming that he had threatened to kill Nick's "pregnant wife and unborn child."
In a statement the day after Aaron's death, Nick stated, ""My heart is broken. Even though my brother and I have had a complicated relationship, my love for him has never ever faded. I have always held on to the hope that he would somehow, someday want to walk a healthy path and eventually find the help that he so desperately needed. Sometimes we want to blame someone or something for a loss, but the truth is that addiction and mental illness is the real villain here."