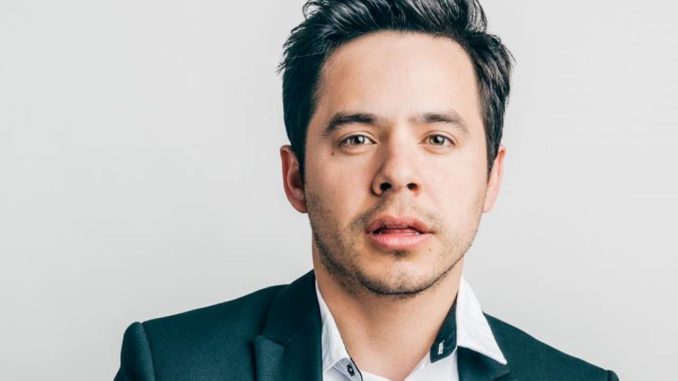 Ever since coming out as LGBTQ in the summer of 2021, David Archuleta has been on the road to self-acceptance. He has also been grappling with his faith in Mormonism. 
The American Idol alum has been a faithful member of The Church of Jesus Christ of Latter Day Saints his entire life. But although church leaders have shown him love and understanding since coming out, David tells People magazine in a new interview that its clear he can't live his truth as a queer man while also living as a practicing Mormon.
"I had to take a break from religion … for my own sanity"
"They're comparing being gay to murdering someone," David told People. "And you're like, 'I don't want to be an evil person.'" 
David Archuleta American Idol Trauma: What is Helping Him Heal
"For my own mental health, I can't keep putting myself in a place where it's so conflicting where they say, 'We love you so much, but at the same time, you must change who you are. Oh, you can't? Then we're going to ignore this problem,'" David said, who felt, after American Idol, like a "poster child" for the church. 
David Archuleta Found "Faith in Me," as Mormon Beliefs "In Limbo"
"I tried to hide from this all my life, and I can't. I just had to take a step away, take a break from religion — because for my own sanity, I did not want to weigh out whether it was better for me to live and exist, or if it was better for me not to exist," he added. "It hurts me because my religion was everything for me. But you get to a point where you realize there are some things not right here. I need to just live my life, because I already know I'm okay how I am."
David kissed a man for the first time at age 30
When David released his hit song "Crush" 15 years ago after coming in second place behind David Cook on American Idol season 7, he didn't fully connect with the song. But then last year, at age 30, he kissed a man for the first time.
"It felt effortless," David said of the kiss. "I was like, 'Oh, so this is what it feels like to like someone.' Now I see why everyone relates to my song."
David Archuleta Has a Message for the "Disappointed" Haters
David confirms to People that he has dated men since coming out, but he won't comment on his current relationship status. "I just have to figure out who I am," he said. However, he is in a better place since  rethinking his "damaging" relationship with his religion. 
"Once you step away, you're finally able to see the fuller picture," David said. "It's confusing because, literally, the pictures on my wall are all Christian-based pictures of Jesus and of scriptures and things. Now I'm like, 'This was my world, but now it isn't. Now what do I do?' I have no idea."
"This was the most gay people I've ever been around"
This summer, David starred in a production of Joseph and the Amazing Technicolor Dreamcoat at the Tuacahn Amphitheatre in his native Utah.
 "This was the most gay people I've ever been around; I always avoided being around other gay people because I thought if I was around it, it was going to bring it out of me," David told people, but "it's great to be around queer people who actually embrace who they are."
"It feels like breaking free" 
Last month, David released "Faith in Me," a joyful upbeat, '80s inspired single. "I never release uptempo songs. I just wanted to release something happy, and it just says: I don't care what anyone says, I don't care what the rules are, it's just about being in the moment and enjoying it," David said. "It feels like breaking free." 
"I've allowed myself to love myself for everything I am, to not be conditioned to shame myself — and to be not ashamed of who I am feels wonderful," he says, "because I didn't think it was ever okay to love myself."
"I feel liberated."
Next, David heads out on the road for a Christmas tour.