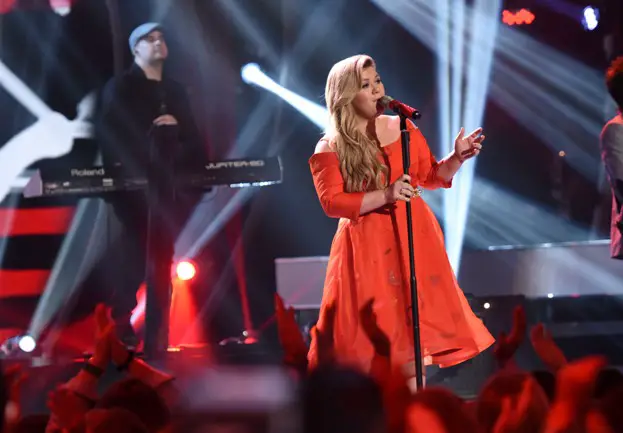 Both Chris Wallace and Mike Gallagher have apologized for recent remarks they made about Kelly Clarkson's weight. It was Greta Van Susteren who called out Gallager and fellow FOX news personality, Wallace, for an exchange that took place on Gallagher's radio show.
"Have you seen Kelly Clarkson? You know the singer, Kelly Clarkson?" Gallagher asked Wallace. "Holy cow, did she blow up."
After saying that he thought Kelly has a "lovely voice," Wallace snarked, "She could stay off the deep dish pizza for a little while."
I'm not really sure why political commentators are discussing the singer, and American Idol alum Kelly Clarkson, AT ALL, let alone her weight.  On her blog, Susteren suggested that Wallace owed Kelly an apology.
"This 'guy snickering' about her weight is obnoxious. He should apologize," she wrote.
The comments went viral pretty quickly. Apologies from both were inevitable.
Gallagher writes on his website: "Tubby Mike is the last person in the world who should bring up anyone's weight. I couldn't possibly feel any worse than I do for making an observation that led to the conclusion that I "fat-shamed" this talented and classy entertainer. It was a really stupid thing for me to do."
Wallace issued a statement: "I sincerely apologize to Kelly Clarkson for my offensive comment. I admire her remarkable talent and that should have been the focus of any discussion about her."
Kelly hasn't commented, and I doubt very much that she will. As she told Ellen Degeneres last week, the comments about her weight have been going on forever. She's used to it.  Although lately, it seems that not a day goes by without some chucklehead in the media fat shaming her. It's really becoming tedious.
Personally? I'm just going to continue to focus on that glorious voice. The rest of you can carry on.