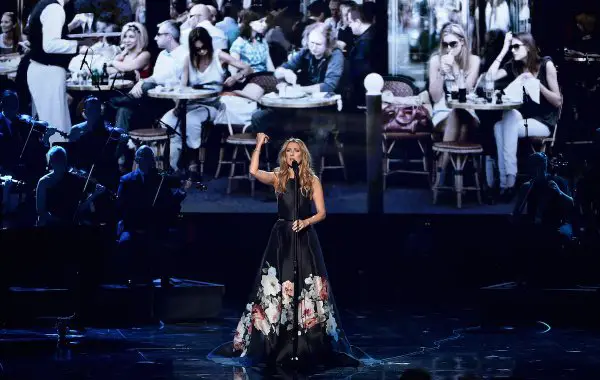 On the 2015 American Music Awards, Celine Dion performed a special rendition of Edith Piaf's "Hymne à L'Amour" in French as tribute to those affected by the recent attacks in Paris.
Jared Leto provided a touching introduction, reminiscing about the Batclan in Paris, where many lives were lost due to the attacks. The actor/musician performed at the beautiful venue with his band, Thirty Seconds to Mars. He also knew one of the victims of the attack.
Jared recited a statement from a man who lost his wife, but refuses to hate the terrorists, and reminded the audience that Steve Jobs was the son of a Syrian immigrant, and that Barack Obama's father was Kenyan. He notes that many of us aren't that far off the boat. Many in the AMAs audience were crying.
Watch Jared Leto introduce Celine Dion's touching tribute to Paris on the American Music Awards.