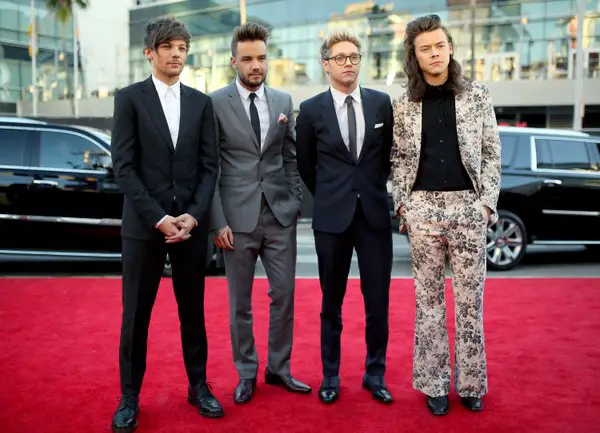 Before the go on their "short hiatus" One Direction has to get in as many performances as they can! They have an album to promote, for one thing. Also, the fans are going to miss them when they finally go.
On the 2015 American Music Awards, One Direction performed their single, "Perfect." The quartet delivered solid vocals, illustrating how far they've come since the boys won the X Factor UK five years ago.
Watch One Direction sing "Perfect" at the 2015 American Music Awards.
As a parting gift, the fans voted One Direction Artist of the Year. Two years in a row. They also took home Favorite Duo and Group for the third year! Or as Liam would say: Three years on the bounce.
Watch the group accept the Artist of the Year award.