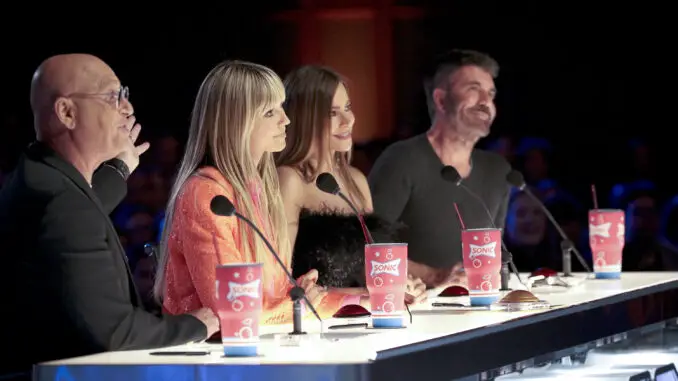 America's Got Talent kicks off their five week Qualifier round on Tuesday (August 9). The show will be live for the next six weeks. Additionally, AGT will reveal results on a Wednesday 1 hour episode. A winner will be crowned on Wednesday September 14. 
America's Got Talent 2022: Full Season 17 Schedule 
Unlike seasons past, only one round will determine which 11 acts will perform in the finale. Fifty-five acts will compete over five weeks of qualifying rounds. Eleven acts will perform on Tuesday. On Wednesday, two acts will advance, including the highest vote-getter, and a judges pick chosen from the 2nd, 3rd and 4th place finishers.  An instant vote will determine the 11th finalist. 
Fans also voted for the 55th contestant, among four acts on the edge. The winner will compete on Week 5. Check all the format details, and a list of contestants below. 
America's Got Talent 2022 Unveils a Top 55 and New Format
Here are the 11 acts set to perform on America's Got Talent 2022 Qualifiers Week 1. The episode airs on NBC Tuesday August 9 at 8 pm ET/PT. The two acts going to the finale will be revealed on Wednesday August 10, also at 8 pm ET/PT. Howie Mandel, Heidi Klum, Sofia Vergara and Simon Cowell sit on the judges panel. Terry Crews hosts.
Amazing Veranica & Her Incredible Friends – Dog Act
The trainer is only 12 years old and from a Florida farm. In their audition, the dogs did a quick change, which had to be a first. – Watch Audition
@amazingveranica
Amoukanama – Acrobatics
Acrobatics from West Africa combine acrobatic tricks with African dance, using unusual props. – Watch Audition
@amoukanama224
Ava Swiss – Singer
Eighteen year old Ava, from the Detroit Area, recorded a version of "Rise Up" after performing it in the wake of a shooting at her high school in Oxford. She performed a moving version of Lauren Daigle's "Remember" for her audition. – Watch Audition
@avaswissmusic
Avery Dixon – Saxophonist – Terry Crews Golden Buzzer
Young Avery moved Terry with his story describing how kids bullied him at school. He was born premature which affected his voice and the shape of his head. – Watch Audition
@averydixononsax
Ben Lapidus – Comic Singer
In his audition, he annoyed Simon with a song about "Parmesan Cheese." The audience was encouraged to boo Simon, and now here we are. – Watch Audition
@benlapidusmusic
Don McMillan – Comedian
A former tech engineer, Don tells everyday jokes while using a powerpoint presentation. He was named #1 corporate comedian by CBS Business Network. – Watch Audition
@donmcmillancomedy
Drake Milligan – Singer
Drake is the plantiest plant that ever planted. He's signed with BBR Recordings, the label that houses Idol winners Chayce Beckham, Noah Thompson and alum Jimmie Allen. Drake brought his band, put on a professional performance, and compared AGT to the Ed Sullivan Show. Afterward, his label sent out a press release congratulating him. The label sent out a 2nd press release announcing his debut album, coming out the day after the finale. – Watch Audition
@drakemilligan
Lace Larrabee – Comedian
This Atlanta native told jokes about her parents, who had her at age 17. Howie especially loved her act. – Watch Audition
@lacelarrabee
Oleksandr Yenivatov – Contortionist
His wife, who played a nurse, brought Oleksandr back to life, by bending and twisting his body like Frankenstein's monster. – Watch Audition
@yenivatov
Players Choir – Singing group
The choir features former NFL players. The group began on "Celebration of Gospel" a special that airs on Super Bowl Sunday. R&B diva, Patti Labelle, put them together. – Watch Audition
@playerschoir
Stefanny and Yeeremy – Salsa dancers
Yeeremy was a member of Reyes Del Swing from AGT 2018 while Stefanny Moreno competed in the World of Dance 2017 finals as a Swing Latino member. The dancing is fast and sexy. – Watch Audition
@stefannym
America's Got Talent Qualifiers Week 1 Performers