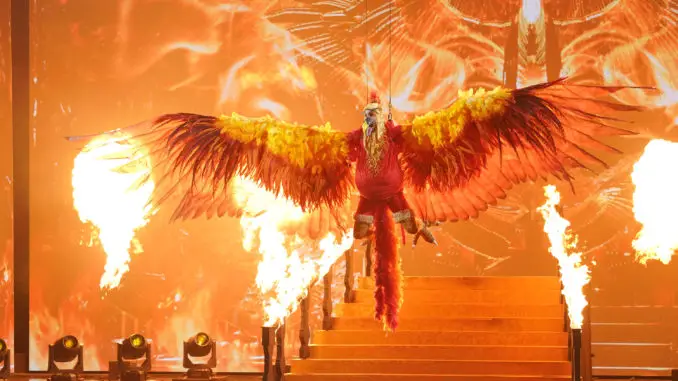 America's Got Talent 2021 airs the show's first RESULTS show tonight. After last night's performance episode, Seven acts will advance to the semifinals. Five acts will go home. Viewers will have the opportunity to save an artist on the bubble. And the judges panel will save another.
In other words, Five acts go straight through to the semis. The 6th, 7th and 8th place finishers will be up for the save. The highest vote getter of that contest advances. The judges save one and one goes home.
Current AGT champ Brandon Leake and season 12 winner Darci Lynne are set to perform.
You voted in last night's poll for your favorite performance, and also predicted who would leave the competition.
America's Got Talent 2021 Quarterfinals 1 Performance Power List
Jimmie Herrod got 34% of the favorite performance vote. I agree. The singer was a shining star on a ho-hum night of performances. 1aChord is right behind him. (Check out Jimmie Herrod's performance HERE and 1aChord's HERE.)
As far as which five acts will leave the competition, the bottom five are the same for both the WILL and SHOULD polls. The rankings are slightly different for both polls, but EVERYBODY agrees that joke act Sethward is leaving the show.
The acts you predict will leave tonight:
Sethward, Gangstagrass,  Matt Johnson,  Beyond Belief Dance Company,  Canine Stars. I tend to agree with this list. However, Beyond Belief Dance Company received tons of praise from the judges panel, while Simon ran his bus over Gina Brillon. It's possible Gina will leave the competition tonight. Also, conservative AGT viewers may be turned off by a drag queen leading a children's dance group. In the group's home state of Texas, for instance, there is a movement to stop libraries from hosting "Drag Queen Story Hour" for the kiddos. 
My Prediction:
Sethward, Gangstagrass,  Matt Johnson,  Beyond Belief Dance Company,  Canine Stars. But maybe Gina Brillon will go instead of Beyond Belief Dance Company.
America's Got Talent 2021 Live Show 1 – Favorite Performance
Jimmie Herrod – Singer (Pure Imagination) (Sofia's Golden Buzzer) 34.78%
1aChord – Vocal Group (churchy Everybody Hurts) 14.13%
Madilyn Bailey – Youtube singer (Titanium) 13.04%
Dustin Tavella – Magician (sentimental) 13.04%
Gina Brillon – Comedian (Award winning, from Brooklyn) 6.52%
Canine Stars – Dog Act 5.43%
Beyond Belief Dance Company – Kid Dance Crew (Sassy Drag Queen) 5.43%
Peter Rosalita – Kid singer (I Have Nothing by Whitney) 3.26%
Gangstagrass – Hip Hop/Country group 2.17%
Sethward – Joke act 2.17%
Kabir Singh – Comic (loves his Indian mom) 0%
Matt Johnson – Escape artist (Chainsaw!) 0%
America's Got Talent 2021 Live Show 1 – Which 5 SHOULD Go Home? (Choose 5)
Sethward – Joke act 18.63%
Matt Johnson – Escape artist 13.73%
Gangstagrass – Hip Hop/Country group 13.4%
Canine Stars – Dog Act 10.78%
Beyond Belief Dance Company – Kid Dance Crew 10.13%
Madilyn Bailey – Youtube singer 7.84%
Peter Rosalita – Kid singer 6.86%
Kabir Singh – Comic 6.21%
Gina Brillon – Comedian 5.23%
Dustin Tavella – Magician 3.27%
1aChord – Vocal Group 1.96%
Jimmie Herrod – Singer 1.96%
America's Got Talent 2021 Live Show 1 – Which 5 WILL Go Home? (Choose 5)
Sethward – Joke act 19.4%
Gangstagrass – Hip Hop/Country group 15.52%
Matt Johnson – Escape artist 14.22%
Beyond Belief Dance Company – Kid Dance Crew 11.64%
Canine Stars – Dog Act 10.34%
Gina Brillon – Comedian 8.19%
Kabir Singh – Comic 6.03%
Madilyn Bailey – Youtube singer 5.6%
Peter Rosalita – Kid singer 2.59%
Dustin Tavella – Magician 2.59%
1aChord – Vocal Group 2.59%
Jimmie Herrod – Singer 1.29%
America's Got Talent 2021 – Grade the Season So Far
B 52.83%
C 18.87%
A 13.21%
D 13.21%
F 1.88%