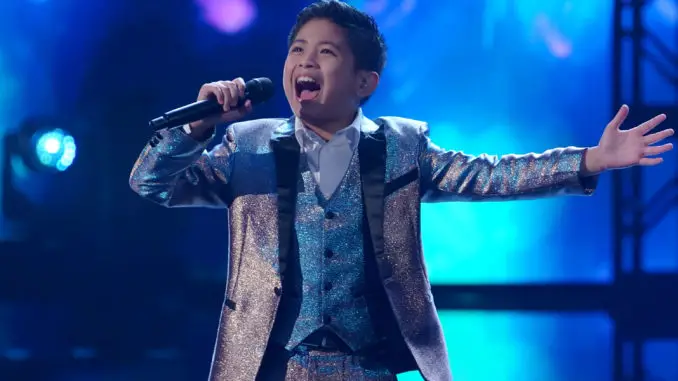 Last night on America's Got Talent, 12 acts performed live for America's votes (Read our Recap). No more fake audience (yay!), no more slow-mo (yay!), no more judges talking over performances (yay!). We're now at what I call the watchable part of AGT. I'm very excited. This, despite the fact that I thought last night's acts were pretty mediocre overall, with few exceptions. With one exception, nobody was really bad. But with two exceptions, nobody was really great either. I'm pretty much certain we didn't see the winner last night.
But who do I think is going to make it through the results show tonight? Find out by reading my power list below!
12 – Sethward: A peacock again? Gotta get that NBC Promo. He's absolutely nuts, the worst act ever to make live shows. I knew he'd make it to the first live show, but I also know he won't make it any further than that.
11 – Gangstagrass: Technically parts of this weren't bad, but the styles didn't blend together for me at all. It wasn't the worst act of the episode but it wasn't good enough in my opinion. The judges also bussed them hard.
10 – Gina Brillon: She's got a great presence on stage, but the material didn't make me laugh. That plus a bussing from Simon means she's probably toast.
9 – Beyond Belief Dance Company: They're nothing I haven't seen on these shows before. In my opinion, this is the definition of a filler act. Simon said they could make the finals though, so who knows?
8 – Madilyn Bailey: Obviously a bussing was coming. I will say, she's not bad but something about her voice kinda bugs me. The only reason she's not lower on my list is because she does have a large built in fanbase from YouTube. She might end up in the save vote, but unless she wins it, the judges will send her home.
7 – Matt Johnson: I don't like danger acts. Someone at AGT does though, as they're doing an entire season of them in the winter. Two-thirds of the act was buildup and only 1/3 was the actual trick. Having said that, I think he has a good chance of making it through. If he's up for the save, he's getting saved.
6 – Kabir Singh: I liked his audition a lot better than this. Like Gina, great presence but I'm disappointed with the material. Although the Siri 7 Eleven joke got a chuckle out of me. I think he'll scrape by, but will probably be up for the save.
5 – Canine Stars: The judge bits sucked in my opinion. The actual act in the middle was pretty great. I think a few of the dogs screwed up, but to be fair, the tricks were higher difficulty than with most dog acts I see on these shows.
4 – Dustin Tavella: It was a decent trick, but not mind blowing. The presentation was a bit sloppy to me if I'm honest. It was really smart of him to bring out his kids to get votes. That along with a standing ovation from the judges means he's safe.
3 – Peter Rosalita: He's not perfect but he's getting So. Many. Views. I think he's a lock for the final.
2 – 1aChord: I'm not a fan of gospel but they clearly have amazing voices. I can't fault this performance, and neither could the judges. They're sailing through this round.
1 – Jimmie Herrod: Two awful song choices so far and it doesn't matter. Jimmie has the best voice this season. He's not my favorite vocalist this season, because I do care about song choice and style. But I'd be stunned if he wasn't in the top 5. As an aside I totally echo MJ's suggestion for Defying Gravity from Wicked.