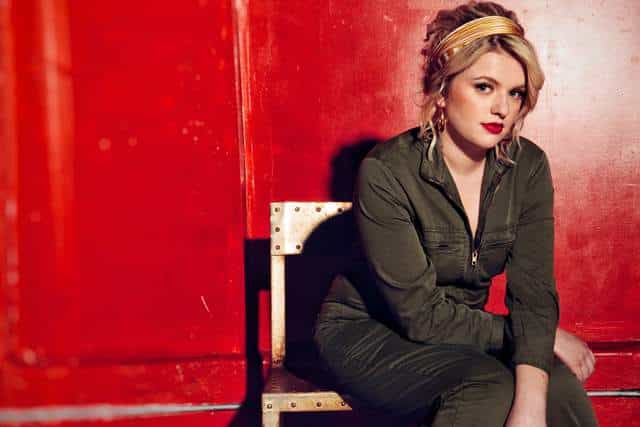 American Idol winner Maddie Poppe, has released her latest single, "Made You Miss," today. The song was written by Ross Golan (Andy Grammer, Fitz & the Tantrums), Johan Carlsson (Ariana Grande, Michael Bublé, Charlie Puth), Sam Roman (Demi Lovato, Rita Ora) and Maddie Poppe.
Maddie released her recent singles, "Little Things" and "First Aid Kit" earlier this year and will release her full album on May 17th on Hollywood Records and 19 Recordings, an Industrial Media company.
Maddie Poppe Debuts "Little Things" on GMA (VIDEO)
Maddie Poppe Drops "First Aid Kit" (AUDIO)
Maddie Poppe Drops "Keep On Movin' On Music Video
The bluesy pop-rock tune full of sass is a standout on Maddie's upcoming album, differing in pace and style from much of her other music. "This is a very special song to me because it came just as I was finishing up the album- literally my last day in LA," says Maddie. "Once I heard it, I knew it must be the icing on the cake- just what I needed to finish the album. I had so much fun writing and recording with these incredible songwriters and it's such an honor to be able to release it as my single."
Maddie has accumulated over 13 M streams globally, with a dedicated fan base eager for more. Maddie's first single post American Idol, "Going Going Gone," soared to #3 on the iTunes US Overall chart, #2 on the iTunes US Pop Charts, and peaked at #4 on the Spotify US Viral chart.
American Idol Winner Maddie Poppe Drops "Going Going Gone" Music Video
The singer has had a whirlwind year since winning Idol last May. She performed on several high-profile television shows (Good Morning America, Jimmy Kimmel Live, Live with Regis and Kelly) and headlined the Idol tour, all the while writing and recording new music.
On her upcoming album, Maddie shares: "The process on this album has been a lot of fun. Hollywood Records has been such a blessing to work with- they have given me the reins to make the album that I want to make, and have supported my decisions. I'm really staying true to myself on this album and I've gotten to work with a really great team."
Listen to Maddie's bluesy new song "Made You Miss" here.