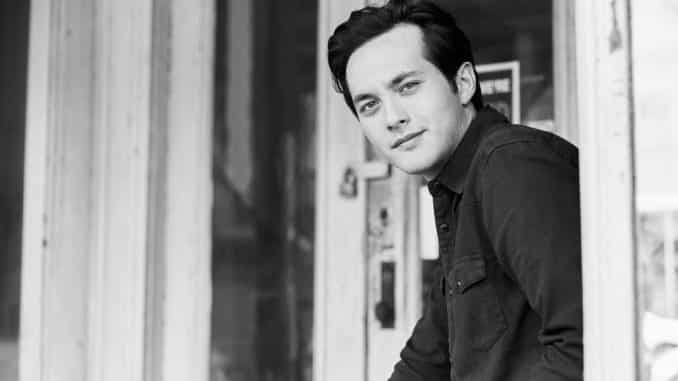 American Idol 2019 winner Laine Hardy took to Twitter to announce that he'll be performing his latest single, "Memorize You" on next week's The Bachelorette (July 5)
"I'm so excited to let y'all know I'll be on @BacheloretteABC next Monday, July 5 to play #MemorizeYou!" Laine wrote on social media. "Y'all make plans to tune in at 8/7c on @ABCNetwork. Think they'll let me wear my waders? Ha!"
American Idol's Laine Hardy Announces Headlining 'Outbreak' Tour
Laine Hardy Partners with Louisiana Travel as Ambassador See His Promo
Well, next week's episode was taped weeks ago, so we'll just have to wait and find out about those waders (FYI: Laine knows the answer).
I'm so excited to let y'all know I'll be on @BacheloretteABC next Monday, July 5 to play #MemorizeYou! Y'all make plans to tune in at 8/7c on @ABCNetwork. Think they'll let me wear my waders? Ha! @BachelorNation https://t.co/Xhr6mhh0or#TheBachelorette pic.twitter.com/4vJHStCleT

— Laine Hardy (@TheLaineHardy) June 29, 2021
The solidly rated Bachelorette is an excellent gig for Laine
For those who don't watch the Bachelor shows, musical artists often appear to perform. Often it's backdrop for a romantic date. Considering the lyrics to Laine's latest song, he'll likely perform for one of Bachelorette Katie Thurston's one-on-one dates.
Yeah, I know we just met but you've been in my head
Like a song since last night
Got your name at the bar, where you're from, who you are
But what's on my mind?
Is everything I don't know
And everything I want to
Just give me some time with your smile
Baby, I wanna memorize you
Katie and her man will dance, as they look into each other's eyes. All the while, Laine will be singing and strumming his guitar…. That's the typical Bachelor template for musical guests.
Fifteen suitors remain on The Bachelorette, including Blake from Tayisha's season last fall, who will spend next episode upsetting the applecart!
I expected an American Idol alum to appear on The Bachelorette at some point, as both shows air on ABC. Maybe Bachelor Nation was waiting for the perfect song.  
In any case, it's a decent gig for Laine. Last week's The Bachelorette garnered a 0.9 in the key 19-49 demo and 3.34 million viewers. For a summer series, that's very good.
Laine recently releases an acoustic version of the song. Listen to it here.
Laine Hardy's Memorize You Official Music Video