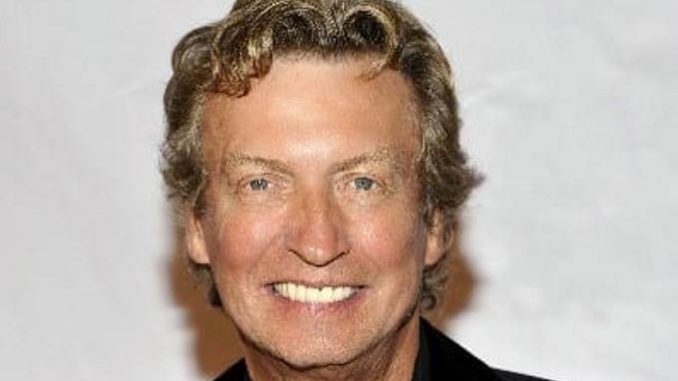 Nigel Lythgoe will be honored with the 2,697th star on the Hollywood Walk of Fame on Friday, July 9, at 11:30 a.m. PST. The star will be dedicated in the category of Television at 6258 Hollywood Boulevard in front of the W Hollywood Hotel.
Nigel executive produced American Idol during most of the FOX years, and also produced the dance show, So You Think You Can Dance.
"Nigel Lythgoe has dedicated himself to promoting the performing arts and is a mentor to many young performers seeking their dream in the entertainment industry," said Ana Martinez, Producer of the Hollywood Walk of Fame. "We are thrilled that this visionary talent is joining our Walk of Fame family," added Martinez.
Joining Emcee Rana Ghadban, President & CEO of the Hollywood Chamber of Commerce to unveil the star will be Nigel's sons Kristopher and Simon Lythgoe as well as Priscilla Presley.
The Hollywood Chamber of Commerce which administers the popular star ceremonies encourages people who are unable to attend and fans around the world to watch the event exclusively on www.walkoffame.com.
Nigel Lythgoe was born in St. Helen's, Lancashire, England. He and his family moved to Liverpool, where he began tap dancing at 11 years of age. He became the only person to dance in, choreograph, direct and produce the Royal Variety Performance for Her Majesty the Queen of England. He has worked with stars such as Gene Kelly, Bing Crosby, Cyd Charisse, Chita Rivera, Shirley Bassey and, most prestigiously, the Muppets.
A three-time Emmy winner, Lythgoe has been a driving force in the world of performing arts as the creator, executive producer and judge on So You Think You Can Dance, which has won 16 Emmy Awards, and the executive producer of the TV juggernaut American Idol, which has been nominated for nearly 70 Emmy Awards. In 2015, Lythgoe was nominated for a Tony Award for the Broadway Musical sensation "On the Town".
Lythgoe is currently working on a new unscripted television series So You Think You Can Fight.