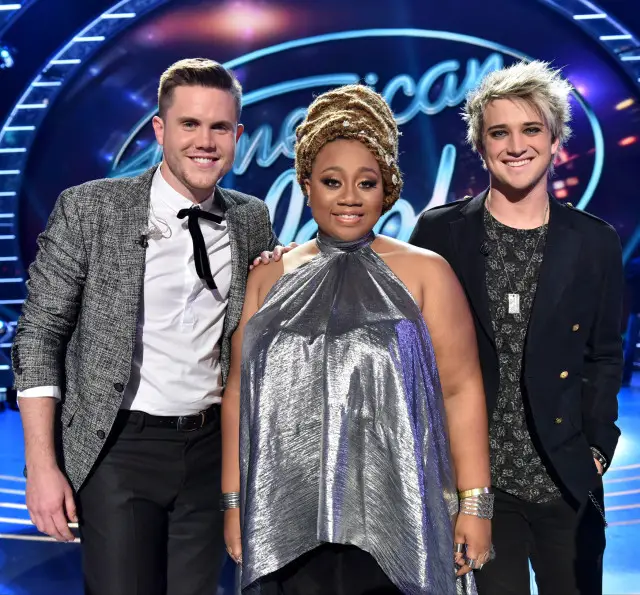 American Idol in-house mentor, Scott Borchetta, revealed to Taste of Country the direction he planned to take each of the Top 3.
Trent Harmon will go country if he is crowned the winner in tonight's finale.
The transition started with Harmon's cover of Lynyrd Skynyrd's "Simple Man" several weeks ago and continues through the release of his debut single, written by three people famous in country circles, including judge Keith Urban.

"I think it's very true to who he is," Borchetta tells Taste of Country. "He's always done country in his set. He lives on a true farm-to-table farm and restaurant … he's a country boy."
Last week, Trent performed two songs associated with Christ Stapleton–George Jones' "Tennessee Whiskey" and Justin Timberlake's "Drink You Away" (performed by Stapleton and Timberlake at the 2015 CMA Awards in November).
"That fusion of pop and country is where Harmon belongs," TOC reports Scott said.
Many of us wondered how Scott, who has no experience with R&B artists, would handle a La'Porsha Renae win. The answer is that he'll hand her off to another imprint. Big Machine Label has a partnership in place with Universal's Motown label. If the singer wins it all tonight, she'll be the first Big Machine/Motown artist.
Dalton Rapattoni was eliminated last night, but if he had prevailed, Scott planned to work him to active rock radio. He was working with a team out of New York to prepare his project.
Scott sees the end of American Idol as the end of an era and doesn't think a television show that can produce stars will surface on television again soon. He was sceptical when the show first premiered on FOX back in 2002, however.
"At first I was lifting an eyebrow going, 'Can you really be launched into a career, and can it be real?'"
The American Idol series finale airs on FOX tonight at 8/7c PM.