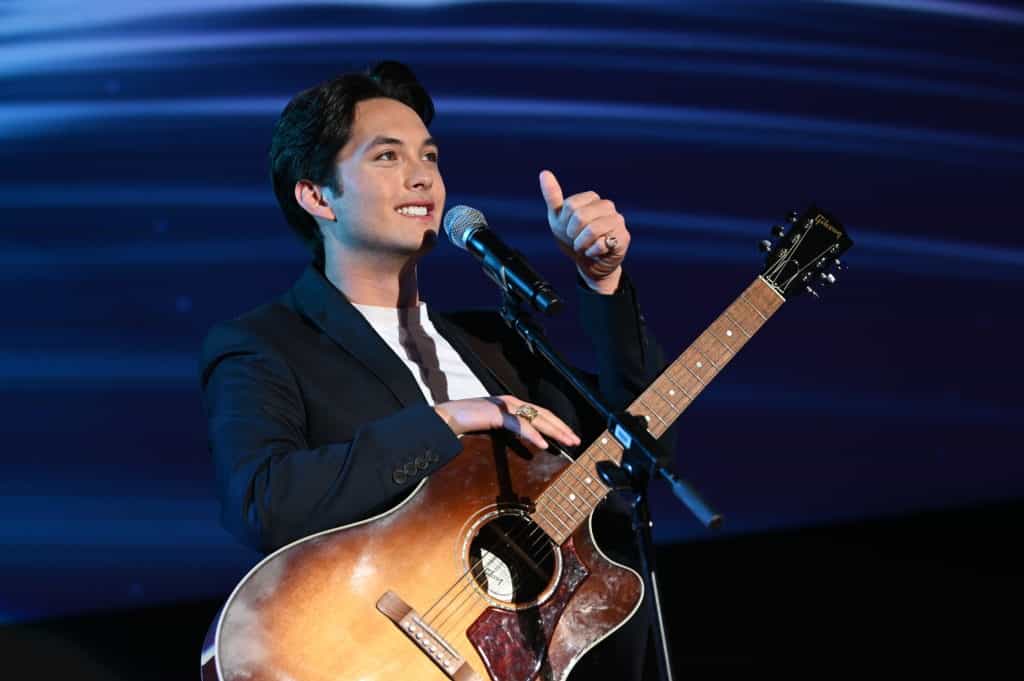 The American Idol 2019 finale took place over 3 weeks ago. But now that the confetti has fallen, and real life is setting back in, American Idol winner Laine Hardy looks ahead to what comes next. The Louisiana native is hoping to step into a Nashville recording studio sooner rather than later, he told reporters recently.
"I can't wait to go to Nashville. I mean I've been out here in LA way too long," Laine said. "I'm going to be in Nashville most of the time working on music, so I'll be closer to home," he explained. There's no target date to release his first album with Hollywood Records, but he's hoping to get to Nashville this month. "I'm going to be writing songs for my album. I'm trying to get any kind of music out as soon as possible," he added. Laine will be working with songwriters in Nashville on his all-originals album.
American Idols Laine Hardy, Alexandro Aranda Emmy Event (PHOTOS)
American Idol's Laine Hardy Sings "Flame" on Jimmy Kimmel Live (VIDEO)
As far as his coronation single "Flame" is concerned, Laine said, "That song was something new for me. That's me, but it's also not me. I was doing it to just try something new, and 'Flame' was really cool," he said. "It's rock, and I'm more of a country artist, but I'm really doing all kinds of music because all of my musical influences being raised in Louisiana are really affecting me."
Last Saturday (June 1) Laine dropped by iHeartRadio's Wango Tango music festival in Carson, California.
"I got to meet Jordin Sparks, Ally Brooke, Tomorrow x Together, which is a Kpop band," he said. "I introduced them with Tanya [Rad]. It was pretty cool. And I got to introduce the Jonas Brothers (along) with Ryan Seacrest."
This weekend, Laine will be heading to the CMA Festival in Nashville. On Sunday (June 9) fans will have the opportunity to meet Laine by visiting the ABC Summer Fun & Games activation at noon for a Q&A hosted by contestant mentor Bobby Bones. A meet and greet will follow at 1:00 p.m.
American Idol' winner Laine Hardy on his unconventional journey to success