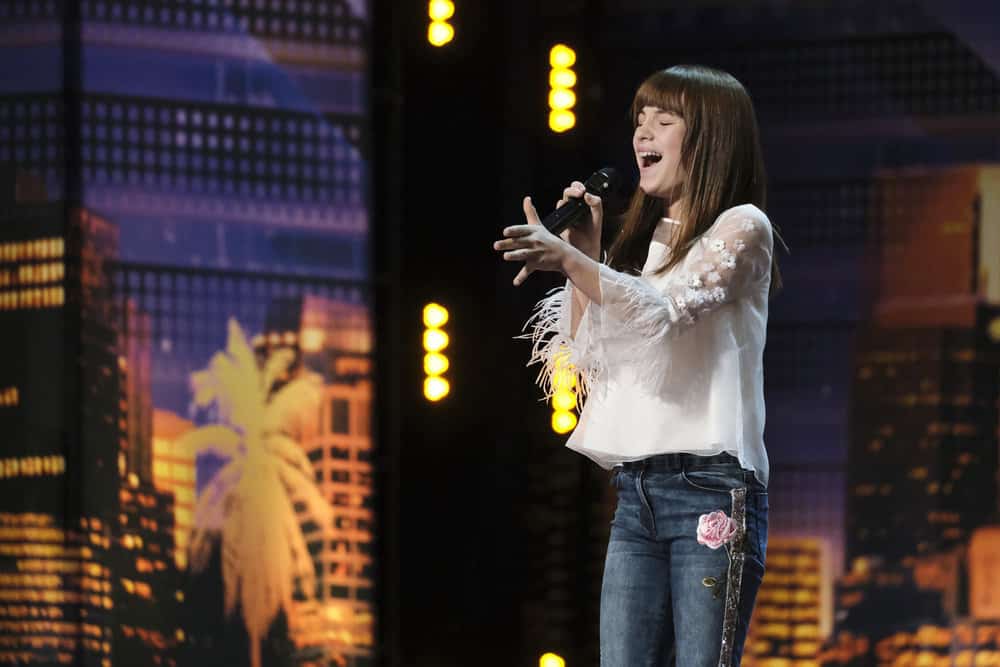 America's Got Talent 2019 Auditions 3 airs Tuesday (June 11) and here's your first look at the talent.
Thirteen year old Charlotte Summers is a singer from Marbella, Spain. She has already appeared on numerous talent shows including La Voz Kids Spain in 2015, Big Talent in 2016 and Eurokids International in 2017. The young singer also starred in a production of Les Miserables.
In the preview clip from Tuesday's show, Charlotte shares that she's been singing since 5 years of age and that her sister is her best friend. Both sisters are big fans of America's Got Talent, Charlotte says.
Backstage, the singer confesses to being "really nervous" because she "really loves Simon Cowell." She's afraid she might faint when she sees him. When she hits the stage, she confesses, "You're my idol…I love you so much" and that if she won the show, she'd buy a guinea pig with her million dollar prize and name him after Simon. If her sister got one, she would call him "Howie" after fellow judge Howie Mandel. 
Which AGT producer came up with this convoluted bit? This poor girl. Ha. 
As far as her singing goes, she gives "I Put a Spell On You" the preternaturally mature treatment, as so many teen singers on this show are wont to do. Not to say she isn't a solid vocalist. She is! But a tween singer belting "I Put a Spell on You" is not exactly a revelation at this point.
For more, check out Charlotte's Youtube channel.
Watch Charlotte Summers sing "I Put a Spell on You" here.
https://www.youtube.com/watch?v=osMcRBWjG5U