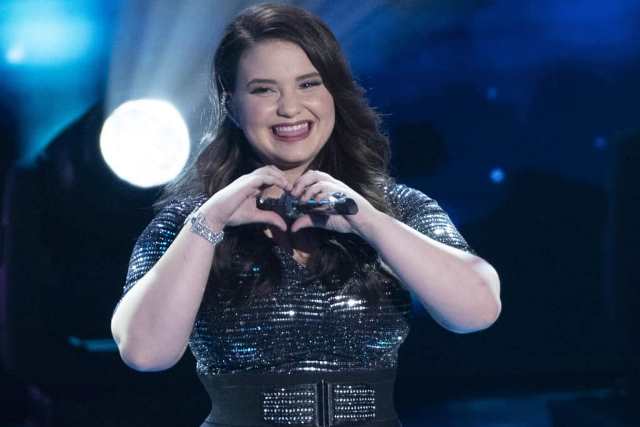 Live with Kelly & Ryan's  "American Idol Encore" allowed viewers to help choose one of the eliminated Top 10 singers to perform in Live's New York studio on Thursday, May 23. On Wednesday (May 22) hosts Kelly Ripa and Ryan Seacrest announced that 3rd runner up Madison VanDenburg won the contest. 
Last season it was finalist Cade Foehner who made the cut. He appeared on the show and sang his winners single. 
Viewers got to weigh in on the decision via an online poll that began the day after the finale,  Monday morning, May 20.  This season, finalists did not record individual winners singles. So what Madison chooses to sing on Thursday will be a big surprise. Congratulations on your win, Madison. 
Check out Kelly and Ryan making the announcement this morning. Ryan also recounts the story he told on the finale about how Madison was only 9 months old when Kelly Clarkson won the inaugural season in 2002. The 17 year old belter was compared to Kelly–fairly or not–throughout most of her run on the show.