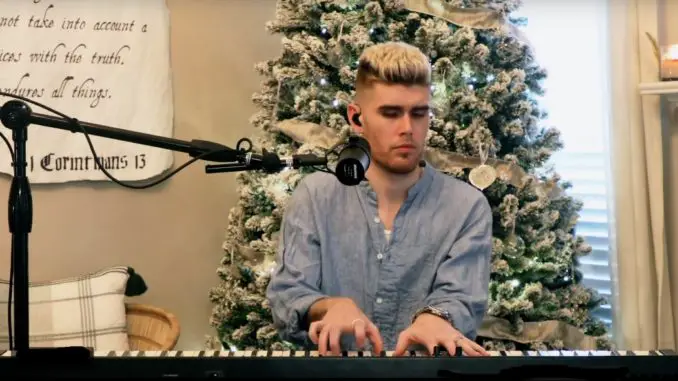 Once again, the White House enlisted a slew of talent show alums to perform for the annual National Christmas Tree Lighting ceremony.
For 2020, American Idol 2019 winner Laine Hardy, season 11 alum Colton Dixon (back after appearing last year), and season 5's Kellie Pickler performed Christmas songs from virtual locations. The pandemic kept the ceremony to a bare minimum, although 45 and his wife took to the balcony to countdown to the tree lighting, and lead a prayer at the end. 
American Idol, The Voice Alums Perform National Christmas Tree Video
Gabby Barrett, Spensha Baker National Christmas Tree Lighting Performances (VIDEO)
The National Christmas Tree Lighting aired on cable channels in 2018, and 2019. But this year, the event is only streaming on YouTube.
The ceremony is over an hour long. Here's where to find Laine, Kellie and Colton's performances: Laine's performance of "Christmas Baby Please Come Home" starts at 7:18, Colton Dixon's "Let it Snow" begins at 41:19 (The park ranger who introduces him is AWESOME.) and Kellie Pickler's performance of "Silent Night" begins at about 47:03. 
The special also featured songs from Jerrod Niemann, Jillian Cardarelli, Jillian Edwards, Leaving Austin, Lynda Randle and Michael Tait, Passion and Matthew West.