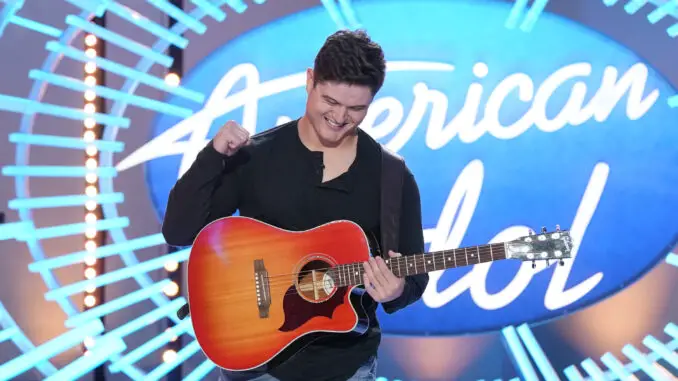 American Idol's landmark season 20 continues on ABC Sunday March 20. The fourth audition episode includes hopefuls who sang in front of judges Lionel Richie, Katy Perry and Luke Bryan in Austin, Los Angeles and Nashville. Host Ryan Seacrest is on hand to help, as always.
Sunday's American Idol "auditions 4" episode includes the grown up daughter of an American Idol alum, a returnee from Season 17, a Tik Tok star and a singer who married an auditioner she met in Austin!
According to a press release, Motley Crue member Nikki Sixx will drop in. UPDATE: Nikki opens the show with a performance of "Home Sweet Home" in Los Angeles. After, he chats with the judges.
Meet the contestants and click through the photo gallery at the bottom of the page. American Idol airs two nights next week: March 20 and 21. Watch for the Auditions 5 contestant preview coming soon.
*Contestant research by Blake Busch
American Idol Auditions 4 Contestants List 
Meet more contestants
For more on American Idol contestants, check out our 31 contestant mega-guide HERE. The Voice, AGT, and returning Idol alums are profiled HERE. And meet the contestants featured in television promos HERE.
American Idol 2022 Season 20 SPOILERS are here! But please keep spoiler discussion under the spoiler posts. Thank you. 
Showcase Contestant List and Song Choices
Top 24 Season 20 Contestant List
What Did Top 24 Sing in Hawaii?
American Idol 2022 Auditions 3 Contestant Photo Gallery
Click on image for full photo slide show.