American Idol 2022 Contestants: Season 20 Preview & Guide
Season 20 is a milestone season for American Idol. It's not often that television shows last for 20 seasons, even if revived, like ABC rebooted American Idol after a long run on FOX. This is going to be an exciting season with new wrinkles in the format such as the platinum tickets judges will hand out at each audition city, and appearances from favorite alumni.
Meet 31 Notable American Idol 2022 Contestants
Previously, I've sprinkled in a couple of little American Idol 2022 contestants previews already, including the  Top 7 Contestants featured in promos as well as an earlier preview that spotlighted notable contestants from other competitive reality shows that may pop up on your screens. We also have spoilers that leaked from the Top 24 taping that took place in February at the Disney's Aulani Resort in Hawaii. Check out the Top 24 contestant list and song spoilers. Additionally, the Top 59 performed in front of a studio audience. Check out the contestant and song spoilers HERE.
American Idol season 20 premiers on ABC Sunday Feb 27, featuring host Ryan Seacrest and judges Lionel Richie, Katy Perry and Luke Bryan. Now it's time for the BIG American Idol 2022 Contestants PREVIEW that I know many have been waiting for! Check out the standout American Idol 2022 contestants that you need to know, below.
The Powerhouse Belters
Nicolina Bozzo – 18 year old Nicolina from Toronto, is slated to appear in the premiere. According to the press release, she will be going by just "Nicolina," and I think she is good enough that a one-named artist moniker suits her. The belter is one of two Canadians rumored to go far this season. The other appears later in the preview. She auditioned for AGT in 2021, and made it past the audition round, but she didn't appear on the show. Nicolina has had a fair share of viral videos for good reasons; she can flat out sing. Her tone gives off shades of Madison Vandenburg (Season 17) and her emotive voice cuts through pop tracks like recent hitmaker Lauren Spencer-Smith (Season 18).
Instagram Tik Tok
"I See Red" Viral Cover: Click to Watch
American Idol Audition Preview: Click to Watch
Kenedi Anderson –Kenedi, a senior from Virginia, is a bit unpredictable, flowing with runs and riffs and a little bit of soul. Think Tori Kelly or Ariana Grande, as she's a vocal beast. She's got so much raw talent that she doesn't seem to know what to do with it yet. Kenedi landed in my top 7 contestants' preview where I compared her to the likes of Casey Bishop, not stylistically, but the sheer power and rawness of their voices. Casey flew under the radar pre-season, but Kenedi is at the top of my list. I'm not one to make crazy predictions, but at this point, Kenedi Anderson is a shoo-in top 5 contestant. It doesn't hurt that she nabbed the coveted platinum ticket in Los Angeles.
Instagram Tik Tok
POV Cover: Click to Watch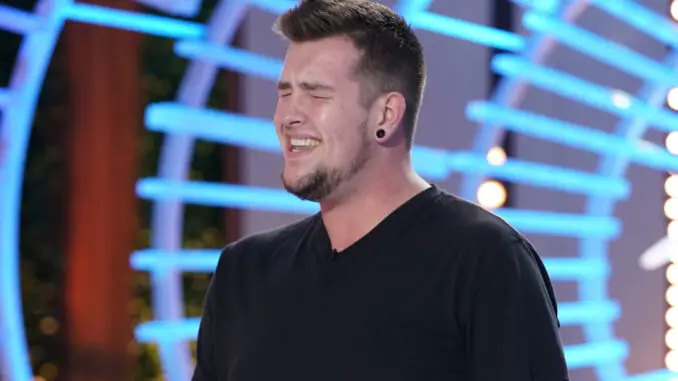 Jacob Moran – Jacob is a returnee from Season 17. The Florida singer, who is now 27, auditioned with Ariana Grande's "Into You" back in 2019 and had a fan-favorite audition, but he got cut in Hollywood. If you remember, he's a nurse who sings to his patients. According to his Instagram, he recently enrolled in a master's program to be a nurse practitioner, but it's clear that Jacob wanted one last chance at stardom. He was a great vocalist the first time around, but for me he lacked a little bit of artistic identity. This time I think he'll go deeper as his vocals are even better now.
Instagram Tik Tok
"Arcade" Cover: Click to Watch
Idol Season 17 Audition Ariana Grande's "Into You": Click to Watch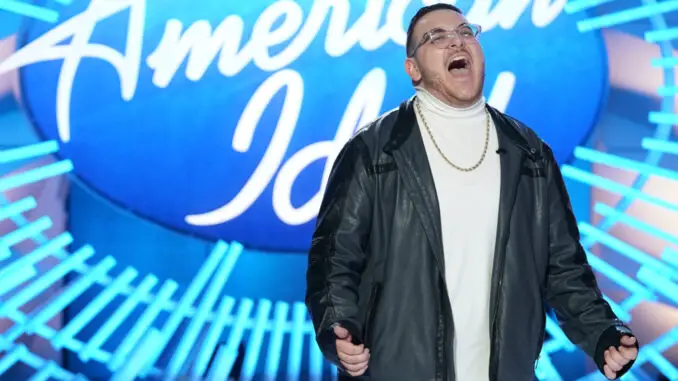 Christian Guardino- Christian, from New York, is an America's Got Talent alum, who got Howie Mandel's golden buzzer in 2017 at age 16. His voice was shocking and wowed the judges then, but he needed to develop a little still. Now in his 20s, Christian's voice is much more developed than his AGT days. I think he and Jacob Moran will be in direct competition as he's got huge range as well. I'm sure he'll put that to use, taking on some female ballads probably. Either way, I'm excited to see his growth.
Instagram Tik Tok
"Lonely" Cover: Click to Watch
Agt Golden Buzzer Audition "Who's Loving You": Click to Watch
Scarlet Ayliz – Scarlet is also a returnee from last season, but she was never shown. The 18-year-old from Massachusetts was in my Top 7 contestants' preview. Read more about her story there. (Poor high school grades forced her to back out of going to Hollywood). She's a powerful singer with the ability to take on classic soul and rock tracks. She also has crazy range and is able to hit whistle notes. She's got huge stage presence that combined with her name, will definitely lend a pop star presence on the Idol stage.Instagram Tik Tok
"Love on the Brain" cover: Click to Watch
"We've Got Soul"
Kezia "Lady K" Istonia – Alabama singer Kezia Istonia, aka Lady K's, audition tape was posted months ago, and she was one of my first finds.  Lady K has gone viral with a few covers, and she may be one of the best soul singers we've seen in recent years. A lot of singers on Tik Tok take on singers like Jazmine Sullivan for her run challenges, but often they lack the requisite soul and rawness. However, Kezia has got that natural rasp that soul singers possess, combined with technical prowess. It's shocking that Kezia isn't already a recording artist because her voice is so studio-ready!
Instagram Tik Tok
Viral "Hrs & Hrs" Challenge: Click to Watch
Audition Tape: Click to Watch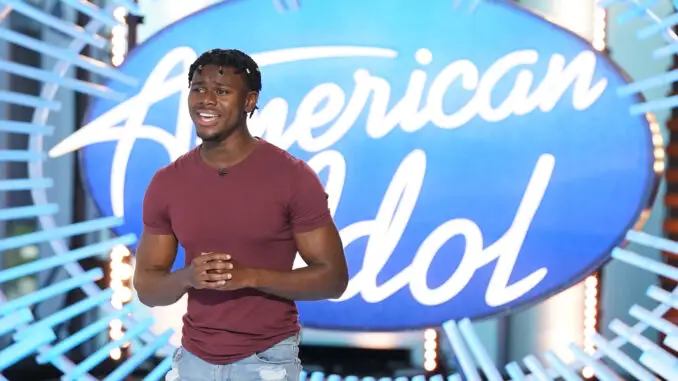 Jay Copeland – The other known Platinum Ticket (Austin) and the only singer who's audition appeared in a promo. Jay, a recent college graduate from Maryland, has crazy range for a guy. His high notes aren't grating either, like some males who can sing really high. If he can hit whistle notes, it wouldn't be surprising. He seems to be one of the most gifted guys this season. He can take on old-school R&B and modern R&B. Jay is also a very talented dancer. He's one to watch.Read more in my Top 7 preview.
Instagram Tik Tok
"Best Part" Cover: Click to Watch
Katyrah Love – Katyrah, from Maryland, is an R&B singer that can sing runs for days! Her Tik Tok is full of run challenges, and she nails everyone. If Lady K brings the soulful grit, Katyrah is the one that brings the smooth buttery soul. She's also got huge stage presence, so expect her to take on a lot of upbeat numbers. Her personality truly shines through on socials. Katyrah has one of those smiles that Idol viewers will love. 
Instagram Tik Tok
Viral "Ego" Challenge: Click to Watch
Soul-Tinged Singers
Ava Maybee – Ava is a Los Angeles native, who has been performing for years. She is currently a junior at NYU. Her dad is Chad Smith, the drummer of iconic 90s band Red Hot Chili Peppers, so it is no secret where she got her talent from. Ava has a retro soul vibe going for her with tinges of rock and blues. Her style seems like a mix of Beth Hart, Amy Winehouse, and Janis Joplin. She brings a cool smoky tone to all of her covers and has the ability to do "a less is more" approach as well on jazzy numbers. Her covers should be exciting.
Instagram Tik Tok
Cover Stevie Wonder's "Lately": Click to Watch
*
 

 

 

View this post on Instagram

 

 

Lexi Weege – Lexi, a 28-year-old from Massachusetts, is all kinds of retro. Her style is reminiscent of old-school Idol contestants who were told they were born in the wrong decade–for example Haley Reinhart and Elise Testone. Her tone is full of rasp and grit, and she pours her whole soul into every song she touches. She often plays with her band, called, Weege and the Wondertwins. How will her retro style will fare on this season?
Instagram 
Cover "Stormy Monday": Click to Watch
Mike Parker – Mike Parker, 27 years-old from Virginia, is a mixture of styles it seems. His voice is full of cool texture. You may remember him from The Voice, Season 15. His knockout was pretty solid. He just happened to be paired against one of the best vocalists of the season, Makenzie Thomas, so his coach (and American Idol alum) Jennifer Hudson sent him packing. Much of  his music is in the R&B realm, but his voice ventures off to pop and other genres. 
Instagram Tik Tok
Ruel's "Dazed and Confused" Cover: Click to Watch
The Voice 2018 Knockout: Click to Watch
"The Heart of America(s)"
This group is one that I think will connect with the audience due to either being a heartthrob or having a great connection to the common American.
Noah Thompson – Noah Thompson, from Kentucky, is another singer you can catch in the premiere. His tone is gritty and cuts through his guitar strumming. He can sing anything from Americana to Folk to Country and Bluegrass. He's got a bit more range than last year's winner Chayce Beckham, but his versatility and authenticity comes off as similar in his singing. Besides some Tik Tok singing, Noah isn't an active social media user, so his growth from nearly no followers to probably a lot of followers in his audition will be fun to track.
Instagram Tik Tok
"Burning House" Cover: Click to Watch
A preview of Noah's audition showed up online. Click to Watch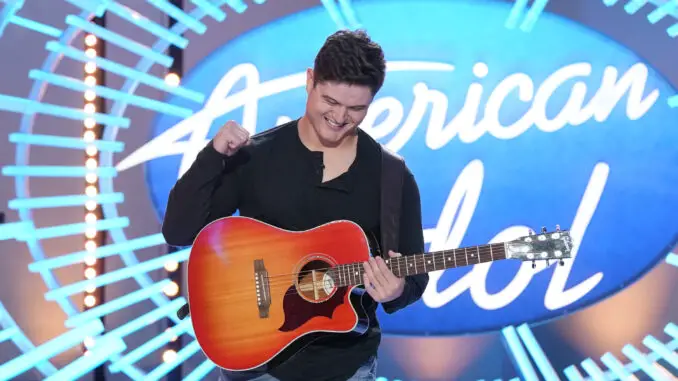 Dan Marshall – He is a recent graduate of Virginia Tech where he played football. What is more All-American than a football player strumming a guitar, singing country music. Dan sings mainly traditional country, and it's likely the core audience will fall in love with him. Caleb Lee Hutchinson from Season 16 went very far singing similar music, Dan should go really far as well. 
Instagram Tik Tok
"You Look So Good in Love" Cover: Click to Watch
Tristen Grissett – Tristen, a singer from Alabama, sports both a retro look and a retro sound, that harks back to 70s rock and country rock. Tristen has great, energetic stage presence. He made our top 7 preview as well, so check out more about him there. He sports a harmonica in the American Idol promos where he appears. Check him out playing a harmonica on a Neil Young cover. 
Instagram Tik Tok
Neil Young's "Heart of Gold" Cover: Click to Watch
Cameron Whitcomb – Cameron, who also goes by Cam, may not be American, hailing from British Columbia, Canada, but his raw, unpredictable vocals on Americana, Southern Rock, and Country numbers foretell that he will be pretty likable on the Idol stage. His videos come off as authentic, often shocking himself that he can hit some of the notes and runs that he pulls off. He should go far.
Fun fact: Cam is from the same city, Nanaimo, as the first Canadian American Idol contestant, Lauren Spencer-Smith (Season 17)
Instagram Tik Tok
"Shake the Frost" Cover: Click to Watch
Tone For Days
Cadence Baker – Cadence from Alabama is another singer from the Top 7 preview. There I noted her family's talent as her dad has been in bands and been signed to record/publishing deals. I also noted her songwriting talent. Her tone is so pretty and suits a lot of genres. She has performed covers of songs from R&B, country, pop, and more genres. 
Instagram Tik Tok
"Dear No One" Cover: Click to Watch
Danielle Finn – Danielle Finn, a 17-year-old from Los Angeles, is another contestant set to appear in the premiere. Her tone is so rich and mature; she often takes on pop songs on the piano and puts a little bit of soul into them. Her rich low notes will surely impress viewers. She has been singing since she was just a little kid too, so even if she is just 17, she has years of experience.
Instagram Tik Tok
"Heartbreak Anniversary" Cover: Click to Watch
Emyrson "Emmy" Flora- Anyone looking for an artist well beyond their years with a tone that is  cool and piercing? Emyrson. also known as Emmy, a high schooler from Ohio, is the one for you. At times, her vocal style resembles a more pop Ava August. She has the potential to shine in a live setting.
Instagram Tik Tok
The Joke Cover: Click to Watch
*
 

 

 

View this post on Instagram

 

 

Corey Curtis – Corey, a 19-year-old Georgian, is a popstar with the ability to cover timeless pop hits. He seems inspired by a lot of early 2000s pop as well as singers like Ed Sheeran. He's a solid songwriter with a tone that is well-suited to the radio. And he's got a great control. Additionally, he's a talented guitar player.
Instagram Tik Tok
"Ain't No Rest for the Wicked" Cover: Click to Watch
*
 

 

 

View this post on Instagram

 

 

Paige Fish – Deep. Cool. Raspy. Low tone. Alert. I was a huge fan of of season 18's Julia Gargano and this girl's vibe is giving me those types of vibes. Paige, a 15-year-old from Utah, sings  pop ballads, but she also can rock out. Unbelivably, she's only 15, with a deep tone and impressive range. She's one of my favorites in this entire list.
Instagram Tik Tok
"Iris" Cover: Click to Watch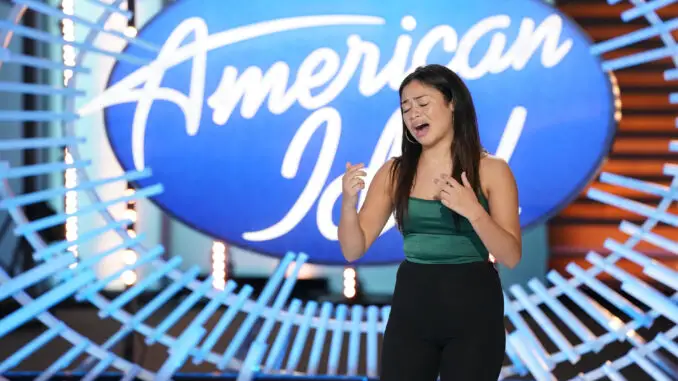 Danielle "Dani" Clavell – Danielle, a singer from New York, lands in the interesting tone zone. Her take on pop and diva ballads are emotive. And her cool vibrato is beautiful and rich. Her vocal style is reminiscent of classical and opera singing. There isn't much out there in the way of live covers from Danielle, so it will be interesting to find out what she can do. She's also a talented salsa dancer.
Instagram Tik Tok
"Traitor" Cover: Click to Watch
Singer-Songwriters with Cool Vibes
Leah Marlene – Illinois native, Leah Marlene, a talented and quirky songwriter, also made the Top 7 preview, and she's easily one of the most interesting artists this season. She is more or less alternative pop, but can also tackle folk numbers, rock, and pop. Leah always puts spins on the songs, and she's got a very elastic tone with silky smooth runs.
Instagram Tik Tok
Maren Morris Cover "Common": Click to Watch
Sir Blayke – Charlton "Blayke" Ridgell who goes by the moniker Sir Blayke is a singer-songwriter that sings modern R&B/ hip-hop music. Assuming that his name is pronounced like mine, even if spelled differently, he's the first contestant since I've started watching Idol with the name of Blake. Side note: I have seen season 6 runner-up Blake Lewis's performances, but I was only 6 when he competed. Anyways, Sir Blayke, recently wrote a song for recording artist Sevyn Streeter. He's got producer, writing, and singing chops, and could be a force on the Idol stage. 
Instagram Tik Tok
"Breathe" Cover: Click to Watch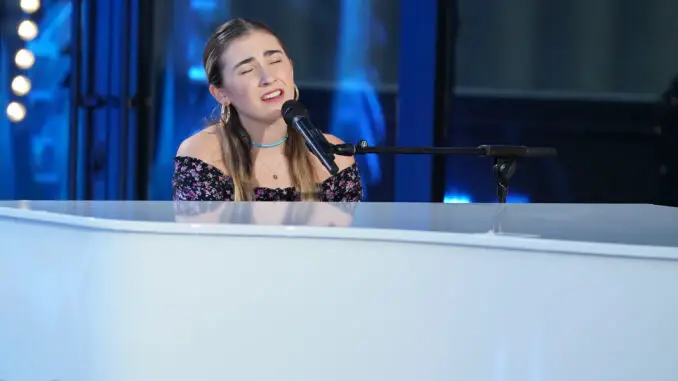 Allegra Miles – Allegra, a 19 year old Florida native, is very familiar to the singing competition community. She competed on Season 18 of The Voice, finishing in the Top 9 for Team Nick Jonas. Her luscious tone combined with her easy-breezy style, renders her sound timeless. I could listen to her all day. Her technique is incredible and she's a skilled at arranging and shaping songs so that they really work for her. Each of her The Voice performances were standouts, and it's great that she finally gets another opportunity to sing live, as her season occurred at the beginning of the pandemic, which forced the live shows to go virtual. 
Instagram Tik Tok
"Airplanes" Cover: Click to Watch
The Voice 18 Blind Audition "Use Somebody": Click to Watch
Fritz Hager – Fritz is comparable to the indie-type male singers last season like Wyatt Pike and Hunter Metts. He's a talented songwriter who fits right into the current music scene. But his authentic style means he's less mainstream than many popular singer-songwriters. He is possibly  my favorite guy singer of the season as his tone is pure and he doesn't rely on a ton of frills. He can simply sing.
Instagram Tik Tok
"July" Cover: Click to Watch
Kaylin Roberson – Kaylin is from North Carolina, now based in Nashville. Out of the country singers that stand out this season, she has the most followers on Instagram. Her style is super current, and she boasts impressive songwriting ability. Hopefully, she brings her originals to the Idol stage as we may just have another Harper Grace (Season 16) moment with a country song that sounds like an instant hit.
Instagram Tik Tok
"The Way He Loves You" (Original): Click to Watch
The Storytellers
Elli Rowe – Nashville based Elli, a student at Belmont, is originally from Minnesota (co-incidentally the same city where I was born!) Eventually, she moved to Tennessee and became an incredible storyteller with a beautiful voice. Elli's sound is timeless–indie folk with a slight twang. Her sound is unique and unlike what we ofent hear on American Idol. I hope she goes far into the competition.
Instagram Tik Tok
Gillian Welch Cover: Click to Watch
Sage – Sage McNeely, a singer from Burbank, California, is a lotta folk, a little bit country with some blues mixed in. She goes by the single name of Sage, and with a name like that, she's bound to stand out. There is an ache to Sage's voice that'll make viewers feel every word she sings. She is one of the most exciting artists of the season.
Instagram Tik Tok
"Almost Get Away with It" (Original) at National Young Arts Week: Click to Watch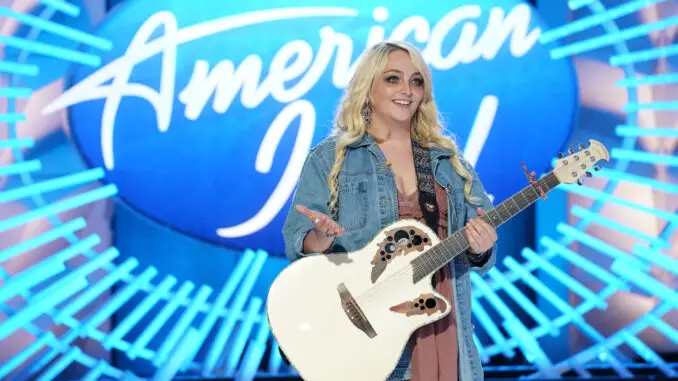 HunterGirl – Nashville based 23-year-old, Hunter Wolkonowski who goes by HunterGirl, is about as country as you can get. Catch her in the premiere as one of the potential standouts. Her tone is super twangy with a heart achy rasp that many classic country female vocalists were known for. She's been performing for years in Nashville and according to my findings, her stage name dates back about 4 years. Compared to the other country singers on the show, she may be the most unique, allowing her to stand out from the pack.
Instagram Tik Tok
"Feel" (Original): Click to Watch
These next two singers are for fans of Murphy
*
 

 

 

View this post on Instagram

 

 

Cole Wesley Ritter – Cole is a Nashville-based singer who is an 0ld-school crooner with incredible talent. He takes on anything from Country to Jazz to Americana and Bluegrass type music. He plays with a band titled Cole Ritter and The Night Owls. His storytelling is similar to season 19 fan-favorite, Murphy.
Instagram Tik Tok
"In the Wee Small Hours" Cover: Click to Watch
*
 

 

 

View this post on Instagram

 

 

Elliot Greer – Elliot, a singer from Scotland who is based in New York, is more aligned to Murphy stylistically. He's like Murphy, but mixed in with Josh Groban. He's got great range and versatility. He can take on both indie folk, Americana, and also classical styled music. He is able to spin a song and make it his own.
Instagram Tik Tok
Don't Look Back in Anger Cover: Click to Watch
The tear-jerker
Tyler N. Allen – Last but not least, I had to include the premiere's most anticipated auditioner. I won't go too far in depth about Tyler, a preacher and singer from Alabama, as he's been featured in nearly every promo as well as every preview article I've written so far. You can read more about him in my Top 7 preview as well as my "familiar faces" preview. For his audition, he performs a song that he used to sing to rock his nephew to sleep. Sadly, his nephew passed away recently. Katy Perry is in tears in all of the promos.
Instagram Tik Tok
See Tyler in the American Idol Sizzle Reel – Click to Watch