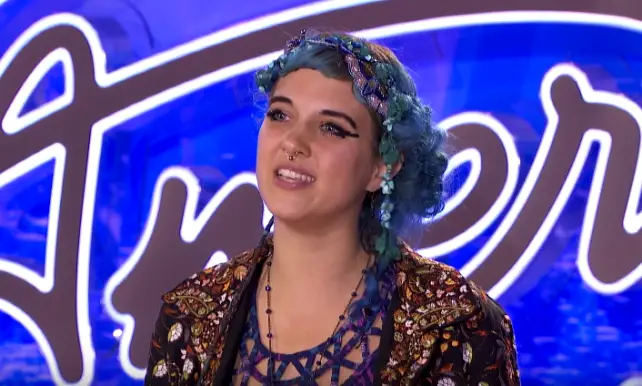 Check out these previews from week two of the American Idol 15 auditions. On Wednesday, Jan 13 the hour is devoted to the City of Brotherly Love, Philadelphia. (The show settles into its regular Wednesday timeslow 8-9 pm ET.) On Thursday, the two hour episode features more singers from Denver and Little Rock.
American Idol 15 Preview: John Arthur Green Covers Keith Urban
Watch Philadelphia auditioner, James VIII, perform a John Legend tune, "Sun Comes Up," accompanying himself on guitar. "Cool!" says judge Harry Connick Jr. Keith Urban likes him as well. "He's good looking too," Jennifer Lopez adds. Heh.
Little Rock auditioner Leann "Blue" McIsaac bills herself as the "singing nomad." She and her ukulele have roamed the world, playing music. "I could never do that!" Jlo exclaimed about sleeping outside. "You could build a shelter out of all of your assistants!" quipped Harry, to big laughs from the crew.
Anyway, Blue's talent is making songs up on the spot, which she does for each of the judges. Watch here.
Terrian Bass, who also auditioned in Little Rock, is all about combating negativity in life. Unsurprisingly, she chooses to sing "Happy" by Pharrell for the judges.
https://youtu.be/g_3Xadw2K4k