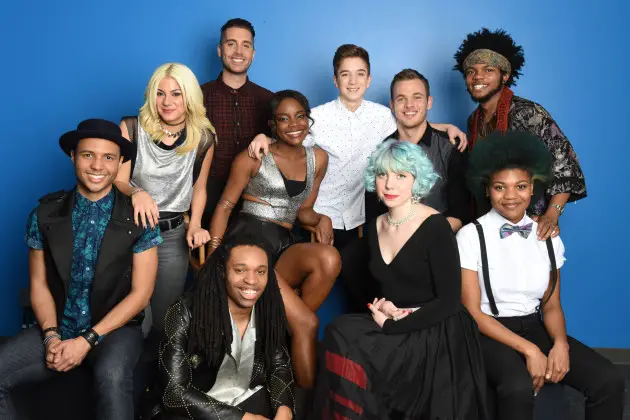 You watched the American Idol 14 Top 11 perform Party Songs! But it wasn't such a party was it, when arguably, the best singer of the Top 12 was eliminated tonight. Sarina-Joi Crowe was supposed to be the triumphant returnee to the Idol stage–finally making the live shows after 4 tries.
But after one poor performance she was eliminated. Just like that. I'm still not over it. But move on I must and move on I will. Let's begin the healing process with a brand new poll. Which performance was your favorite tonight? When next week rolls around, who do you think SHOULD go home? Who do you think WILL go home?
Read More: x
Vote now! I'll put together a post of the results right before the episode airs! Still getting used to this new format…
American Idol 14 – Top 11 Favorite Performance
American Idol 14 – Top 11  Who SHOULD go Home next week?
American Idol 14 – Top 11  Who WILL go Home next week?
American Idol 14 – Top 11 Grade the Episode
Photo Gallery