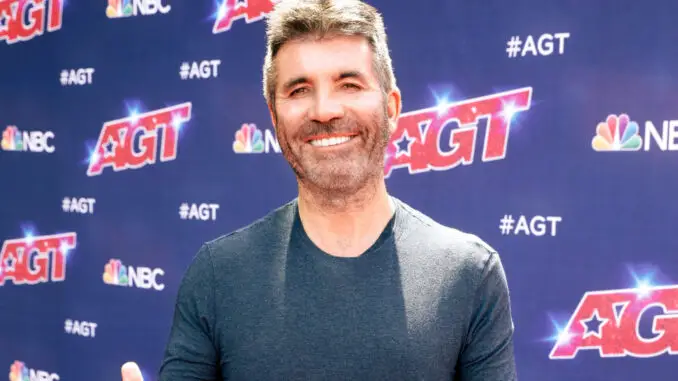 Recently taping dates popped up  on a studio audience booking site confirming that NBC would produce an AGT spinoff, America's Got Talent: All Stars. Now, the network makes it official.
According to a press release, NBC has greenlit America's Got Talent: All-Stars, calling it a "new extension of the powerhouse hit series" featuring winners, finalists, fan favorites and viral sensations from previous seasons of America's Got Talent and "Got Talent" franchises around the world. It sounds very similar to America's Got Talent: The Champions that ran for two seasons in 2019 and 2020. It appears to be the same show, re-branded as if it were new.
Simon Cowell, Howie Mandel, Heidi Klum sit on the panel. Terry Crews hosts. Sofia Verga sitting this one out.
"Got Talent" creator and executive producer Simon Cowell will judge alongside regular AGT panelists Heidi Klum and Howie Mandel. America's Got Talent host Terry Crews will also serve as host for AGT: All-Stars. Noticeably absent from the lineup is 4th and newest AGT panelist, Sofia Vergara. 
The series will begin production in October and premiere in 2023, says NBC.
With more than 70 local versions of "Got Talent" produced across Europe, Asia Pacific, the Middle East, Africa and the Americas, AGT: All Stars brings together the most beloved and memorable contestants from across the globe for one of the toughest competitions yet. The best of the best will return to the stage to showcase their talent in hopes of being crowned the first-ever winner of AGT: All-Stars.
Winter 2022, NBC aired the ill fated AGT: Extreme, which cast all manner of dangerous acts. The filming in Georgia took a tragic turn when escape artist Jonathan Goodwin was the victim of a terrible accident while rehearing his stunt that left him in a wheelchair. Production halted for an investigation. Filming resumed in California and NBC eventually aired a truncated 4 week season. 
Last season's AGT:Extreme is likely never returning
The "Got Talent" format has had more than a billion global viewers since it began airing in 2006 in America and has aired in 194 territories worldwide. "Got Talent" holds the Guinness World Records title as the Most Successful Reality Television Format. WWE wrestler Nikki Bella and motocross and really car driver Travis Pastrana sat alongside Simon Cowell on the panel.
America's Got Talent: All-Stars is co-produced by Fremantle and Syco Entertainment. Simon Cowell, Sam Donnelly and Jason Raff are the executive producers.
Auditions for the next season of America's Got Talent are currently underway. Interested acts can visit www.AGTAuditions.com to register for an upcoming audition city or to submit a video online.