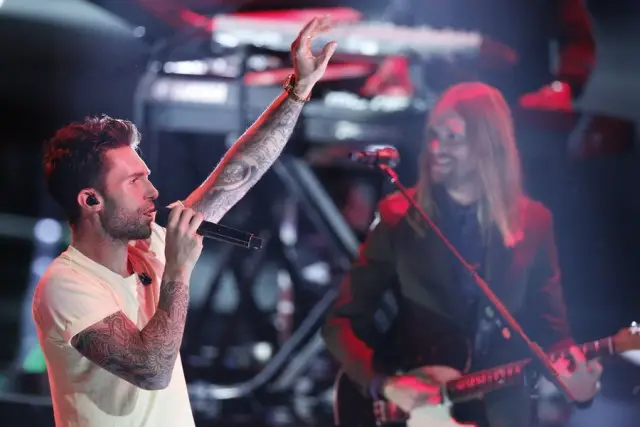 YouTube Original series Sugar, Executive Produced by pop star and The Voice coach Adam Levine, will launch on YouTube Premium on August 15, 2018. Special guest talent includes Maroon 5, Blake Shelton,  Kelly Clarkson, 5th Harmony, Snoop Dogg, Charlie Puth, A$AP Ferg, and Bad Bunny. The new series is inspired by the Maroon 5 music video 'Sugar' that boasts 2.5 billion views from around the world.
The eight episode series features a new artist each episode as they surprise some of their biggest and most inspiring fans who have given back to their communities in empowering ways. During a pivotal personal moment in their life, each fan is given a surprise of a lifetime as their heroes gatecrash their special events and give exclusive pop-up performances that pay-it-back in extraordinary style.
The series is executive produced by David Dobkin of 'Sugar' music video and 'Wedding Crashers.'
"I'm really excited to show everyone this interesting show and experiment that is filled with many different experiences, as well as emotions; based on the concept behind our video for 'Sugar'," said Adam Levine. "I'm extremely grateful and equally excited for all who participated on BOTH sides of the camera. It's going to be fun to watch! I hope you like it!"
"Not only is Adam Levine an incredible artist, but he uses his voice to inspire others all around the world – which so beautifully aligns with what YouTube stands for," said Susanne Daniels, Global Head of Original Content, YouTube.
Sugar is from 222 Productions and Renegade 83, an eOne Company. The series is executive produced by David Dobkin, who has previously directed Maroon 5's 'Sugar' music video and the film Wedding Crashers. Alex Van Wagner is the Director. In addition to Levine and Dobkin, Jay Renfroe, David Garfinkle, Megan Wolpert Dobkin, Josh Gummersall, and Todd Yasui are executive producers.