Known for re-imagining songs from American Idol to his stirring viral hit with Cher's "Believe," Adam Lambert – the Grammy-nominated pop singer, LGBTQ trailblazer and Queen frontman – brings fans High Drama, a diverse collection of covers with a twist, held together by Adam's once-in-a-generation voice and trademark flair.
The set is available to pre-order NOW on your favorite platform. The set is due out on February 24.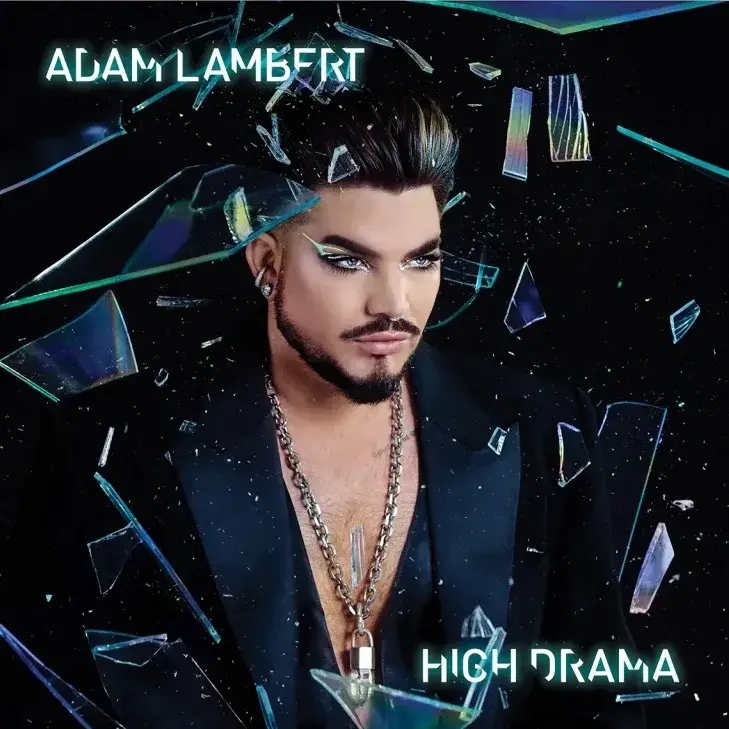 Songs range from the more recent, Pink's "My Attic", Billie Eilish's "Getting Older", an epic rock re-imagining of Lana Del Rey's "West Coast", to the beautiful interpretation of Noel Coward's classic "Mad About The Boy." Two more standout tracks are the atmospheric take on Duran Duran's "Ordinary World", and a gloriously camp, glam rock version of Bonnie Tyler's "Holding Out for a Hero."
In a recent interview with Yahoo Music, Adam shared about his decision to put out an album of covers: ""The idea came up to do an album of covers, and I haven't done that before. I've done that on Idol, obviously… and Queen is essentially sort of a covers situation, even though I'm in the band. It was like a real nice challenge to go, 'OK, let's find songs' — some are obscure, some are new, some are really well-known — 'that we think are cool, and flip them and make them sound entirely different if we can.'"
Ahead of the February release, Adam drops "Ordinary World" the singer will also perform the song on The Voice finale (Dec 13). "Holding Out for a Hero" drops on December 29. "Mad About the Boy" is out now.
Adam Lambert covers Duran Duran's "Ordinary World"
"It's a fun challenge to figure out a way of doing a 180 with a song," he explains. "This album is a foray into my world. Over the past decade, I've explored a few different areas and sounds and energies, and I feel like part of this new chapter in my career is me being really clear on who I am, and what I am, and what I'm not. I think that's all coming out in these tracks.
Adam Lambert High Drama Tracklist
Holding Out For a Hero (Bonnie Tyler)
Chandelier (Sia)
Ordinary World (Duran Duran)
Getting Older (Billie Eilish)
I Can't Stand the Rain (Ann Peebles)
West Coast (Lana Del Rey)
Do You Really Want To Hurt Me (Culture Club)
Sex on Fire (Kings of Leon)
My Attic (Pink)
I'm a Man (Jobriath)
Mad About The Boy (Noel Coward)