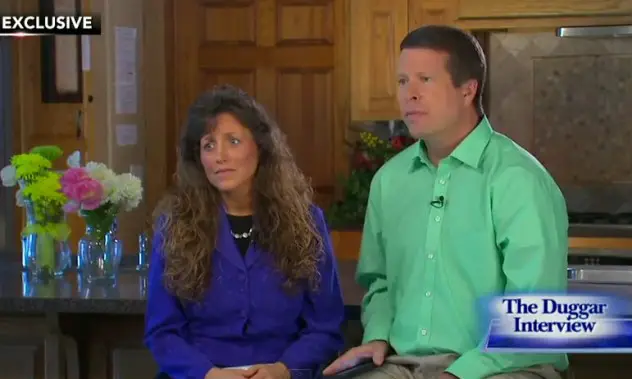 The Associated Press reports that TLC is not moving forward with an 11th season of 19 Kids and Counting. After revelations that one of its stars, Josh Duggar, had sexually molested five girls when he was a teenager, the show was yanked off the air by TLC. The network deliberated on whether to cancel the highly rated show, but finally decided to cut it loose.
"We spent the past month and a half in thoughtful consideration about what is the best way forward here," said Marjorie Kaplan, group president of TLC, Animal Planet and Velocity networks
In the aftermath of the controversy, TLC also announced it has teamed with two child-protection organizations for an ongoing campaign to raise awareness about child sexual abuse.
The initiative kicks off with a one-hour commercial-free documentary airing in late August, and will include the participation of Jill and Jessa Duggar, two of the sisters Josh Duggar touched inappropriately. Survivors and families affected by sexual abuse will also be highlighted.
"TLC is faithfully committed to the children's ongoing comfort and well-being," TLC said in a statement.
There is a lot of face for TLC to save here. There are still questions about what TLC knew and when, as rumors about Josh and his behavior towards girls had been swirling since 2006.  Oprah disinvited the family to appear on her show in 2006 when production received an anonymous letter about Josh's sexual misconduct. It's hard to believe that TLC knew nothing.
ETA: The Duggars released a statement on their website. It reads in part:
We are so thankful for our film crew that has shown up at our house for over a decade. They have become like family to us. They have invested their time and energy into our lives and have been so loving and patient. We love and appreciate them so much!

Over the last several years people have said to us, "We love your show!" We have always responded, "It's not a show, it's our lives!" Our desire in opening our home to the world is to share Bible principles that are the answers for life's problems.

With God's grace and help Josh, our daughters and our entire family overcame a terrible situation, found healing and a way forward. We are so pleased with the wonderful adults they have all become.

It is our prayer that the painful situation our family went through many years ago can point people toward faith in God and help others who also have lived through similar dark situations to find help, hope and healing, as well.

We appreciate the love, support, prayers and kindness extended to us by many of you. You have deeply touched our hearts and encouraged us, during this time.

God's faithfulness and goodness to us, along with His abundant grace have given us strength and joy even in the most difficult days.

We have committed to Him that in all things—difficulties or success, good times or bad—we will purpose to bring Him honor by staying true to our faith and our family.