Sharon and Louis are going nowhere.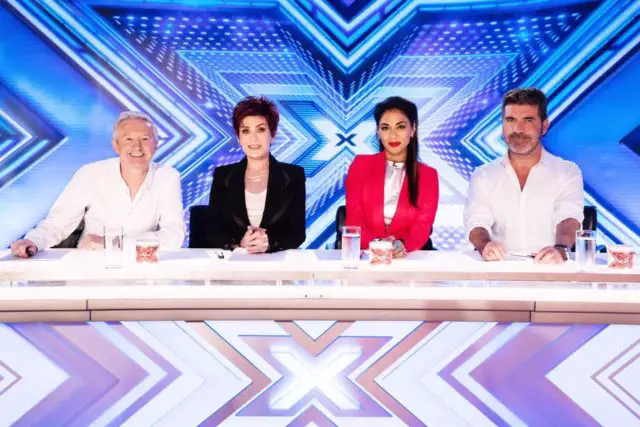 Last Sunday The Sun reported that Simon Cowell (58) wants to build a completely new juding panel for X Factor UK. Nicole Scherzinger's (39) contract will not be renewed for season 15 and TPTB were considering terminating existing contracts of Sharon Osbourne (65) and Louis Walsh (65).
Today Daily Mail reports that Simon's wish of young and glamorous new judges won't come true this year. WHY? ITV is unwilling to pay to release Sharon and Louis from their existing contracts. It would cost them £4 million to terminate both contracts. On top of that, ITV would also have to pay for their replacements.
Simon wanted to hire new, young judges to attract younger viewers. But Sharon and Louis were unwilling to get out of his way and ITV refused to pay them out. Simon was also told that the X Factor's core audience consists of older music fans.
But a source close to the show said: 'Louis and Sharon have to stay. Both made it clear they were going nowhere and they would fight for their jobs.

Not only would the cost to get rid of them run into several million, so would the stars who would take over. It is just not a feasible option, they will be back alongside Simon.

'But the big issue here is that it means Simon can't go young again, he can't get a team of young talent in to appeal to a new audience. Instead, he will have to stick with what he has got – and accept that his loyal audience is much older than he had believed.'
And who is replacing the Pussycat Doll? Louis Tomlinson (26) has the best chance at the moment.
Cowell is understood to be 'very picky' about who takes the fourth judging spot, after sacking Nicole Scherzinger, 39, this week. Cheryl Tweedy, 33, was in line to take over but former One Direction star Louis Tomlinson, 26, is also in contention.

He is the only member of the band – formed on the X Factor in 2010 – who has stuck with Cowell for his solo career, signing with his label Syco in 2016.

A source close to Cowell said: 'The fourth position is very fluid. It is anybody's right now but Louis has the best chance at the moment.'

Filming is due to start in June.