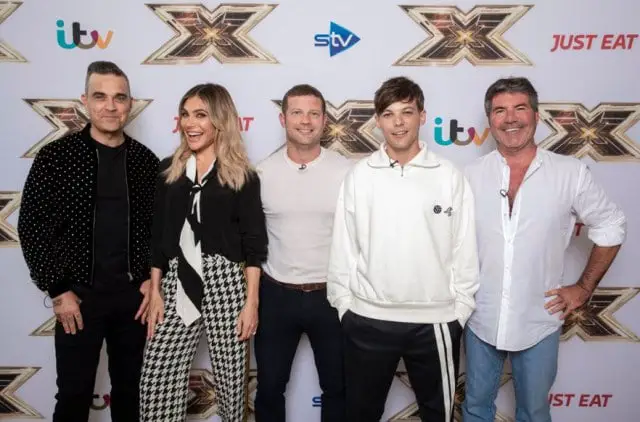 The X Factor UK will premiere on the UK network ITV on Saturday September 1 at 3 pm EDT. We'll be live blogging all the shows again, so do join us. This season, Eric Ascher will be running the live blogs. Mateja, who has been our X Factor UK reporter since 2011 is moving on. Big thanks to her. 
The #XFactor is back! Cancel your plans, set your alarms and join us on September 1st, 8pm @ITV. We've got your weekend sorted ???? pic.twitter.com/b2H54z8vFj

— The X Factor (@TheXFactor) August 22, 2018
In the meantime, for folks in the US who can't catch the weekend UK live streams, for the fifth consecutive year, AXS TV will serve as the American home of the hit singing competition. AXS will air the 15TH season of X Factor on Sunday, September 2 at 8pE/5pP. Each episode will air on AXS TV 24 hours after the original UK broadcasts, with encore airings directly following the stateside premieres.
The X Factor UK is once again hosted by series mainstay Dermot O'Leary, who will be on hand to emcee all the tremendous highs, shocking exits, and powerhouse performances that the long-running series is famous for. Season 15 will unveil a new judges panel stocked with an all-star roster of music mentors led by chart-topping singer—and former X Factor UK finalist—Louis Tomlinson, who was part of boy band phenomenon and X Factor UK alums One Direction. Joining Louis is pop icon Robbie Williams, the UK's best-selling British solo artist of all-time, and his wife actress and presenter Ayda Williams. The new judges will join music mogul and X Factor UK creator Simon Cowell, who helped lead power hip hop quartet Rak-Su to victory in season 14. Rounding out the panel is music manager, TV host, and original X Factor UK judge Sharon Osbourne, who will resume her duties during the live shows—giving the hit series five judges for the first time ever.
"AXS TV is proud to serve as the North American broadcasting home of The X Factor UK for the fifth consecutive year," said Lucia McCalmont, Vice President of Program Acquisitions and Scheduling at AXS TV. "The series has resonated with our viewers in an incredible way, quickly establishing itself as one of the most popular programs on our network. We look forward to providing our audience with even more of the top quality performances they've come to expect throughout the years, as the up-and-coming stars of tomorrow put their talents on full display to earn the coveted X Factor crown."

Need to hide a sidebar or conflicting c