One Direction are going on a break and the new season of X Factor starts on Saturday. Also, Lauren Silverman's ex husband Andrew is engaged and his new fiancée looks a lot like his ex wife.
One Direction – A Much Needed Break Starts Next Year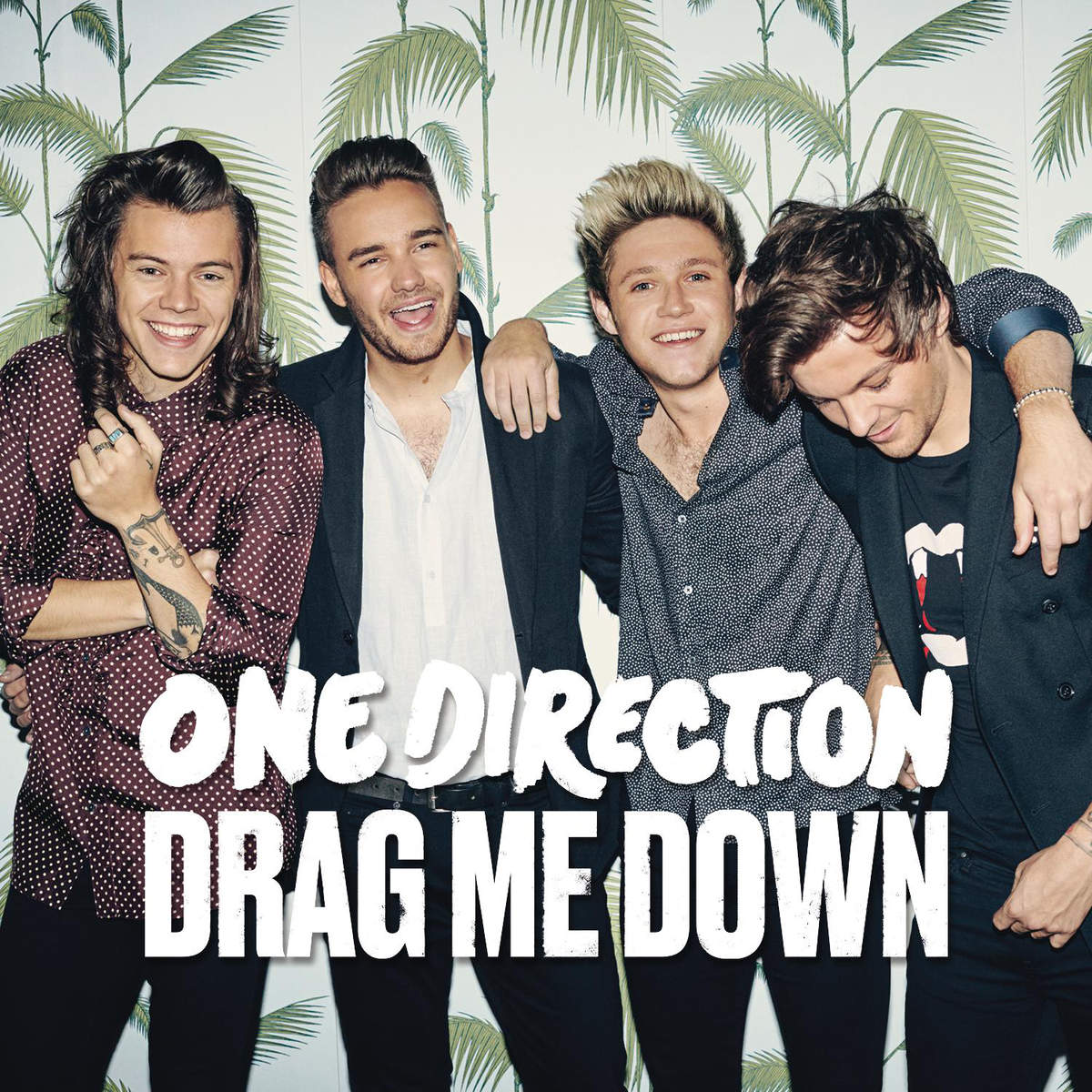 One Direction to SPLIT: Boyband decide 'to take extended hiatus of at least a year to focus on solo projects' after crunch talks
One Direction are splitting up… at least for a year.
The boyband – comprised of Niall Horan, Harry Styles, Liam Payne and Louis Tomlinson – have reportedly decided to take at least a year out to focus on solo projects and will not tour their upcoming fifth album.
A source told The Sun newspaper's Dan Wootton: 'The guys have been together for five years, which is an incredible run for any boyband.
Read more: Daily Mail
'Does the drama ever end?' One Direction fans left inconsolable as band 'plan an extended hiatus' just months after Zayn Malik's shock departure
It's been a tumultuous year for One Direction and their fans.
And on Sunday diehard Directioners were dealt another blow following the report that the world famous boyband will 'disband' in March 2016 after the release of their fifth album.
With the news coming just five months after Zayn Malik quit the chart-topping group and the shock announcement that Louis Tomlinson will become a father next year, fans have been working through their emotions on social media.
Read more: Daily Mail
Twitter erupts with hilarious memes as One Direction's 'extended hiatus' news sends fans into meltdown
Not since the break-up of Take That in the mid-1990s has there been such a strong reaction to a music group going their separate ways.
And now, 20 years after they split and a helpline was created for devastated fans, One Direction admirers are going through similar emotions, albeit with a new outlet to share their woes: Twitter.
Following the news on Sunday that One Direction – comprised of Niall Horan, Harry Styles, Louis Tomlinson and Liam Payne – are to take a break after the release of their fifth album next year, die-hard fans have hit the social networking site in their droves to express their feelings.
Read more: Daily Mail
One Direction Spokesman Won't Comment on Hiatus 'Speculation'
A spokesman for One Direction is declining to comment on a report that the chart-topping boy band will take an indefinite break starting next March.
Publicist Simon Jones says he won't comment on "speculation."
Read more: Billboard
The show must go on! One Direction take to the stage for the first time since their plans for a one-year hiatus were revealed
Fans were devastated when it emerged One Direction were planning to take an extended hiatus of at least a year.
But the boyband were back at work on Sunday night as they performed to a sold-out crowd at Soldier Field in Chicago, Illinois, putting on an energetic performance as they made the most of their final few months of live shows together.
The chart-topping singers – Harry Styles, Louis Tomlinson, Liam Payne and Niall Horan – have reportedly decided to take at least a year out to focus on solo projects and will not tour their upcoming fifth album.
Read more: Daily Mail
Story Of Their Lives: One Direction's stratospheric success story from X Factor hopefuls to global pop phenomenon
It's been five years since One Direction were formed by Simon Cowell on the 2010 series of The X Factor.
Five Brit Awards, four MTV Video Music Awards, over three billion YouTube views, 50 million records sold worldwide and an estimated $130million fortune later, and it looks like the beginning of the end for the Brit boyband.
It was reported on Sunday that the group- comprised of Niall Horan, Harry Styles, Liam Payne and Louis Tomlinson – have decided to take time away from the band to focus on solo projects and will not tour their upcoming fifth album.
Read more: Daily Mail
One Direction producer Julian Bunetta: 'I know they're taking a much-deserved break' — exclusive
Rumors that the members of One Direction would take an extended hiatus after releasing their fifth album have been swirling for weeks, and this weekend PEOPLE reported that the time off would start in March 2016.
Earlier this month, longtime One Direction producer and songwriter Julian Bunetta, told EW, "I know they're taking a much-deserved break." When asked if their forthcoming fifth album would be their last, he said, "They've been doing something that no band has ever done — five albums, five tours, and a movie in five years. It's pretty prolific and incredible. It's up to them. They might take a year off and miss it. They might take a year off and say you know what, I need another year off."
Bunetta who has been working with the band on the forthcoming collection, and is credited with 1D hits like "Story Of My Life" and "Fireproof," continued, "I think it's important for them to have a relationship that isn't strained by being gone all the time. It's important for them to do whatever they want as individual men and not have to make a democratic decision for once. I think it's important for them to do whatever their hearts desire. Maybe their hearts will lead them back together. I hope."
Read more: Entertainment Weekly
£27million Mummy's boys: That's what the stars of One Direction EACH made before they split. And look who they spent it on!
So, One Direction are to split and millions of teenage hearts are breaking. Yet, even as we heard the news yesterday and parents were warned to watch out for signs of their daughters self-harming, there was one important caveat: it won't be until March next year.
For while most bands break-up with immediate effect, having been riven with bitter infighting, hatred and feuds for years, One Direction's is rather different.
They'll spend the next six months continuing their latest world tour, before launching a Christmas album in December then honouring all their promotional commitments throughout February.
Read more: Daily Mail
'We will be taking a break': Niall Horan and Louis Tomlinson confirm extended One Direction hiatus… but insist it's not the end for the chart-topping boyband
The hearts of One Direction fans all over the world broke again on Monday night as Niall Horan and Louis Tomlinson confirmed that the group are indeed taking a break next year.
Just over 24 hours after it was revealed that the world's most famous boyband are going on an 'extended hiatus' to work on solo projects, Niall took to his Twitter account to write: 'We are not splitting up, but we will be taking a well earned break at some point next year.'
Louis, 23, added: 'Your support is truly indescribable! It's just a break :) we're not going anywhere !! Promise Don't worry.'
Read more: Daily Mail
---
Here's a first look at this year's X Factor Judges and Hosts!
It's time to face the music again! Check out these brand new promo images of our X Factor Judges and hosts…
Check out the pictures on X Factor's official website.
Simon Cowell gives Cheryl Fernandez-Versini an X-Factor promotion
SIMON Cowell has shown his appreciation of his X-Factor colleague Cheryl Fernandez-Versini by promoting her to an executive producer role on the show.
X FACTOR judge Cheryl only returned to the series last year, but boss man Simon Cowell has already seen fit to promote his Geordie co-judge in a bid to save the ITV show.
Speaking to the Daily Star website, Cheryl Fernandez-Versini said: "This year Simon wanted me more involved in the decision making. He wanted to know my ideas, what I thought, who I thought would be good. I get excited and blurt things out and then he'll say "That's actually a really good idea."
Far from butting heads and having fierce arguments, the pair make a powerful duo with the petite judge saying: "We have creative moments together. We work really well off camera, just him and me in a meeting."
Read more: Daily Record
X Factor's big twist: Live Judges' Houses and the chance for viewers to decide Simon Cowell, Rita Ora, Nick Grimshaw and Cheryl Fernandez-Versini's contestant categories
Simon Cowell has already shaken up the judging panel ahead of the 12th series of X Factor.
But the ITV show has now revealed some major twists for the show which will search for the next big music star from August 29.
Cowell and co have given the audition stages a complete makeover, with more viewer interaction and the chance for fans to make one of the major decisions of the show – which judge gets which category.
Read more: Daily Mail
'Cheryl's the happiest I've seen her in years!' Fernandez-Versini flashes toned tum in monochrome two-piece as Simon Cowell says she's 'got her mojo back' on X Factor
She was famously sacked by Simon Cowell from the US version of X Factor but those days are far behind Cheryl Fernandez-Versini.
Indeed the pair have long put any bad blood behind them and are currently working on the latest series of the UK X Factor with Simon insisting he has never seen Cheryl happier than she is now.
While no doubt much of that is due to Cheryl's happy home life, the popstar is blissfully loved up with husband Jean-Bernard Fernandez-Versini, Simon also believes the new judging panel could have something to do with her good mood.
Read more: Daily Mail
Rita Ora puts on a sultry display in plunging bra top as she admits she has been flirting with male X Factor contestants to 'get them comfortable'
She has just joined the X Factor judging panel this year but Rita Ora is already making an impression.
The 24-year-old blonde beauty has been flirting up a storm with male X Factor contestants at auditions in order to 'get them comfortable' and she has no intention of stopping.
Rita, who posed in a racy bra top for her promotional pictures for the show, said: 'I instigate it! I don't think they go into it thinking, "I'm going to flirt with Rita". Once I start instigating it they get more comfortable. My aim is to get them comfortable, to get the pressure off them, if I can, and then hopefully they will do a better audition.'
Read more: Daily Mail
X Factor 2015: 7 things we definitely know about the new series
Ever since this year's judging panel was confirmed, there's been heaps of speculation regarding the new series.
Seeing as we're the official source for all things X Factor, we've rounded up some of the best rumours below! Find out what's real, what's fake and what's going on (for real)…
Read more: The X Factor
Making some dough! Super-slim Cheryl Fernandez-Versini teams up with high street bakery Greggs to launch a charity chocolate bar
She has been the subject of criticism over her slim frame.
But X Factor judge Cheryl Fernandez-Versini is putting it behind her as she teams up with high street giant Greggs to launch her own chocolate bar.
Proceeds from the sale of the limited edition treat will go to Cheryl's Trust, the charity set up by the Girls Aloud star to support young people in the North East.
Read more: Daily Mail
---
Lauren Silverman's millionaire ex is engaged to lookalike new girlfriend – two years after being dumped for Simon Cowell
They got divorced after she fell pregnant with his close friend Simon Cowell's baby.
But Lauren Silverman, 38, was one of the first to congratulate her ex-husband Andrew after it emerged he is getting remarried.
The real estate businessman, 38, got engaged last week to wealthy widow Samantha Zimmerman, whose Bear Sterns executive husband Matthew died in December 2012.
A source closed to the couples exclusively told the DailyMail.com: 'Lauren was one of the first to congratulate Andrew and Samantha on their engagement.
'She and Simon are really happy for them both. The relationship between everyone is good.'
Pretty Samantha bears an uncanny resemblance to his ex-wife, who fell pregnant with the music mogul's baby while she was still married back in 2013.
Simon and Lauren's son Eric was born in February 2014.
Read more: Daily Mail