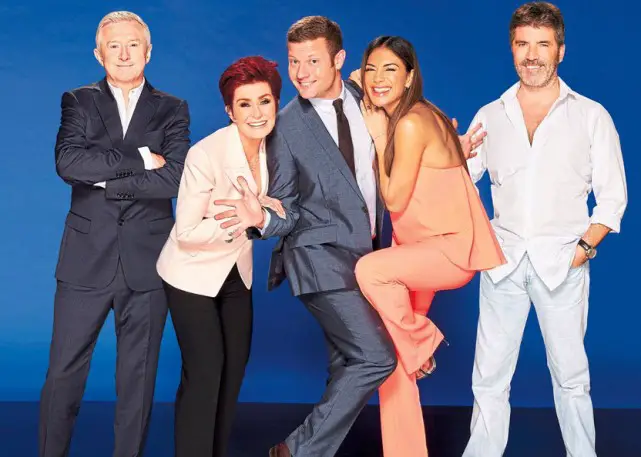 Former Spice Girls Mel B and Emma Button will join Simon Cowell at X Factor's judges' houses this year.
Mel and Emma will join Simon in Los Angeles later this month, to help him whittle down his group of  Girls, reports Telly Mix.
Mel is fresh off her job as judge alongside Simon Cowell on the just concluded season of America's Got Talent. She was also a guest judge during the X Factor auditions standing in for Nicole Scherzinger.
"Simon is hungrier than ever to win and wants Mel's caustic and honest advice to spice up the ITV series," a source said told The Sun newspaper. "She knows exactly what it takes to cut it in the business too. Simon is confident he's got the winning formula."

Now it's been revealed that Emma will join the pair.

"There's another surprise in store for viewers," an insider told the Daily Star today. "Emma will be flying out to help too."
Simon is the final judge to film his Judges' Houses segment will be the after Sharon Osbourne picked her top Overs last week with the help of Robbie Williams in Los Angeles.
DJ and ex Taylor Swift boy toy, Calvin Harris joined Nicole Scherzinger in the South of France earlier this month as she selected the best Boys for the live shows.
And back in August, Alesha Dixon joined Louis Walsh in Ibiza, Spain. "Louis is crazy, Alesha told Telly Mix. "We had such a laugh, I tried to advise him but I take no responsibility for the choices he made!"
The X Factor Judges' houses will air in October on ITV after the last of the auditions this weekend. Boot camp begins on Sunday, featuring the Wall of Songs and I'm sure, plenty more amusing gimmicks. Those that survive Boot Camp go on to the six chair challenge to compete for a place in Judges' Houses.
Judges' Houses was filmed in front of a studio audience and spoilers appeared quickly afterward:
X Factor UK 2016 Spoilers – Top 24
Make sure to join Mateja on Saturday and Sunday beginning at 8 GMT/3 ET and 7:30 GMT/2:30 ET respectively.