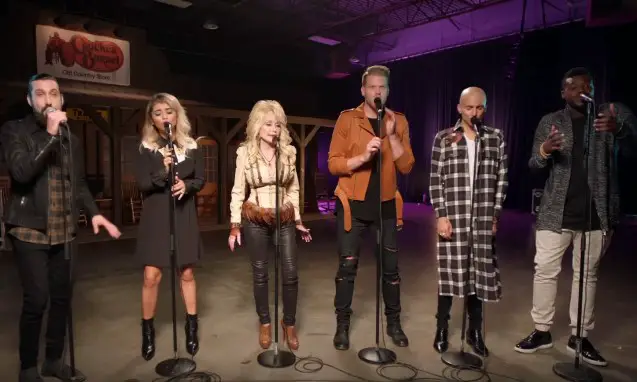 Watch a'cappella sensation Pentatonix join forces with country legend Dolly Parton for a thrilling performance of her iconic song "Jolene."
Dolly takes the lead on this vocal performance of "Jolene" as Pentatonix fill in country-western tinged background vocals. Eventually, the country legend steps back to allow the quintet to shine on a later verse. The result is an unforgettable rendition of a beloved classic.
The song is available for download now on iTunes and Amazon.
Currently Pentatonix are performing in Asia and will soon be heading back to the US for the North American leg of their 2016 tour. Check out the full schedule here.
Watch Dolly Parton and Pentatonix perform "Jolene" here.