This week's X Factor themes are "songs to get me to the finals" and "contestants choice." If the former are songs chosen by the mentors? I don't think so. But I digress! Let's move on with this week's #ClueFactor, presented by @xfactoraccess!
See if you can guess which songs the 4 finalists will be singing by studying these photo clues. Ya'll did really well last week, so lets give it another go, shall we?
A couple of thoughts: One of these things is not like the other…one of these things JUST DOESN"T BELONG. Can you guess which thing is not like the other…but the time I finish this song? Heh.
It's a mess of teenagers and a middle aged man left to compete. The X Factor really is the strangest show EVER.
If more photos are tweeted, I'll add them to the post! Tate and Fifth Harmony only left a clue for one song.
Fifth Harmony
"So What?" by Pink?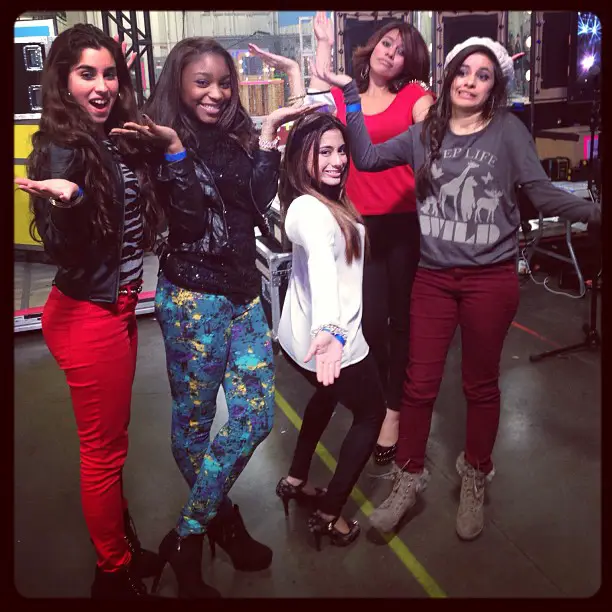 Emblem3
Pick a song from the oeuvre of any boy band you can think of. The end. These are two clues for two songs.
Carly Rose Sonenclar
Again, two clues for two songs, and I've got nothin'.
Tate Stevens
Uh, Is that a marshmallow on a stick? It's probably some country song about trucks and beer and camping. Or something.