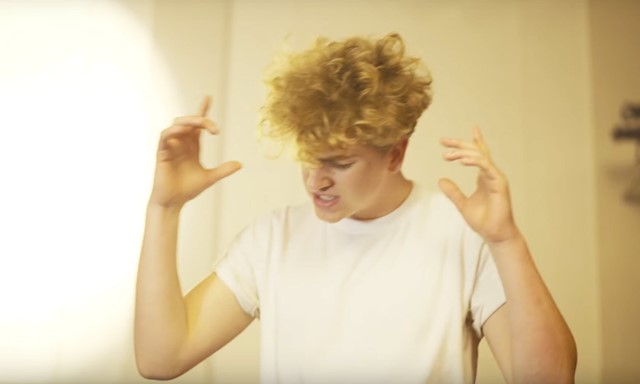 The Voice season 13 alum Noah Mac promised fans wouldn't have to wait long for new music, and true to his word, "The Soliloquy" comes a few short months after the singer competed on Team Jennifer Hudson.
The new tune is accompanied by a music video, which Noah gushes about on Twitter, "The song may be a little different than what you may expect from my previous stuff but it is me," he writes, "I wrote, produced, and recorded everything you will hear. I hope you will enjoy it."
After Noah's surprising elimination (HE WAS ROBBED!) at the semifinals, he spoke with reporters about what fans can expect from his new music. "It's going to be something that you didn't get to hear on The Voice," Noah promised, "It's something that you didn't get to hear on my last EP that I released. It's something that's just very true to me." He added, "It's just me completely expressing emotion through music. And it almost defies a certain genre."
Indeed, Noah pulls out all the stops  in his new project–unafraid to walk out on a ledge creatively. It's probably the thing that got him in trouble on The Voice. (YES I'M STILL A LITTLE BITTER. Heh).
Download at iTunes Download at Amazon
Watch Noah Mac's new "Te Soliloquy" music video here.