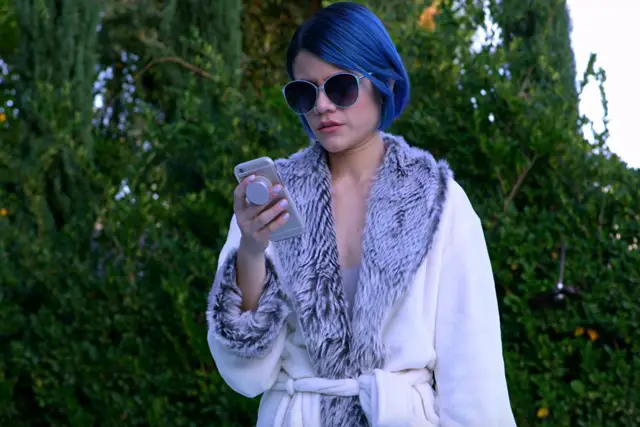 Allison Iraheta and Halo Circus have dropped the new music video for their techno-flavored single, "Narcissist." The song is from the band's forthcoming album, Robots and Wranglers.
New Music: Scotty McCreery, Allison Iraheta, Brooke Simpson and More
The American Idol season 8 alum and husband Matthew Hager created the provocative clip mostly on the streets of Los Angeles.
"Driving through Los Angeles at 2 a.m. in a 1962 Land Rover was one of the best experiences of my life, and probably one of the most dangerous," Allison told Yahoo Music. "I'm so glad we captured it on film. We wanted to show a side of us we've never shown before. I couldn't think of a better way to introduce our new album. We probably broke about 10 laws in the making of this video, and the crew did an incredible job."
Allison has been keeping busy with high-profile projects. She recently sang a duet with Luis Fonsi at Clive Davis's 2018 pre-Grammy party, contributed vocals to Nine Inch Nails's Add Violence EP, and served as a consultant for Fox's new singing competition, The Four.
It looks like Allison has been getting some interesting feedback on the video. She tweeted, "The new music video and single seems to be upsetting quite a few people. What are your thoughts?"
Check out the new video "Narcissist" from Allison Iraheta and Halo Circus below.