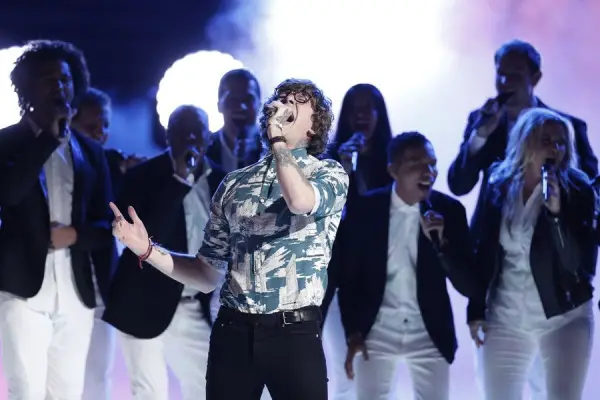 After The Voice 7 wrapped up back in December, runner-up, Matt McAndrew revealed he was talking label meetings in New York City.
Now, it appears that those meetings were fruitful, as the singer is listed on the Republic Records website as  "The Class of 2015," along with several other artists.
"The Republic School of Rock …and R&B, Hip-Hop, Soul, House, Techno, Alternative, Pop, Singer/Songwriter, and every other genre under the sun that we proudly house in our roster would like to present our Class of 2015!" the news item reads. "Check out these breakout artists and heavy-hitters that are still going strong below…" Matt is listed, along with links to his socials, amid artists such as The Weeknd, Zendaya, and  Who is Fancy.
Allow us to be one of the first to say "CONGRATULATIONS MATT!" The singer didn't win The Voice, but his gifts were apparent. It would have been a shame to let him get away. I am really looking forward to the music this talented artist eventually releases.
As a new member of the Republic Records family, Matt attended a Grammys party over the weekend:
Singer @MattMcAndrew at the Republic Records / Big Machine Label Group Grammy Celebration pic.twitter.com/BA2fCfqdiZ

— Award Show Updates (@AwardShowUpdate) February 9, 2015