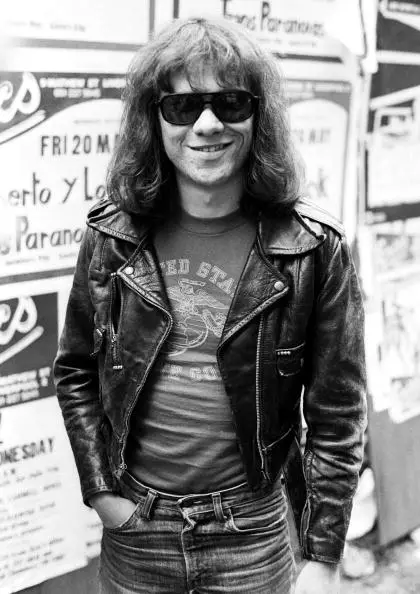 Aw. I loved the Ramones! And now, with the death of original drummer, Tommy, real name, Erdelyi Tamas, all 4 original band members have passed on.
Born in Budapest, Hungary, Tommy died Friday at age 65, confirmed Dave Frey, who works for Ramones Productions and Silent Partner Management. The cause was cancer of the bile duct, according to his family.
The Ramones were an important part of the punk movement in the late 70's. To be honest, I was never moved by rock music, until I was introduced to bands like The Ramones, The Clash and the Sex Pistols. They had an urgency that moved me in a way other bands didn't.
From the Associated Press obit:
The Ramones never had a Top 40 hit, although not for lack of trying. They brought in the eccentric Phil Spector to produce an album. After seeing the Ramones in Asbury Park, N.J., Bruce Springsteen wrote "Hungry Heart" for them – then kept it for himself when his manager smelled a hit.

"This is art," Tommy wrote in the liner notes for a Ramones compilation. "Sometimes it doesn't sell at first. Sometimes it takes a while for the world to catch on."
Tommy survived the rest of the band. Lead singer, Joey died of prostate cancer, at age 49 in 2001. Bass player Dee Dee overdosed on drugs in 2002 at age 50, and guitarist, Johnny, died of throat cancer in 2004.
via AP, The New York Times
Here's Tommy, in 2012, talking about the Ramones song, "Rockaway Beach"
Here's the Original
I Wanna Be Sedated