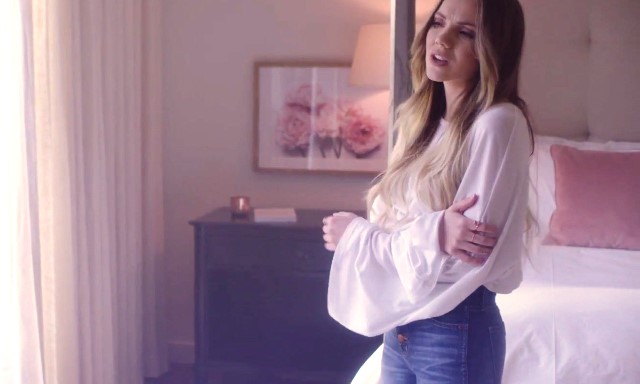 As a 16 year old contestant on The Voice in 2013, Danielle Bradbery's clear pure tone and preternatural poise earned her fans and the season 4 crown. However, there were detractors who noted the young singer's lack of connection to the songs she sang.
But four years later, those naysayers may change their minds after listening to her new song, the achingly confessional "Human Diary."
"I was immediately brought to tears when I first heard 'Human Diary,'" Danielle told Rolling Stone Country in a recent interview. "It's such a relatable song, and I really wanted to expose what I was feeling that day. Everyone knows what it feels like to put their trust in someone and then feel robbed when they walk away, so I feel like this is a perfect taste of what I was going for on this album – pure honesty."
Written by Josh Kerr and Emily Weisband, the song is from the singer's sophomore album, I Don't Believe We've Met Yet. Danielle co-wrote seven of the album's 10 songs including the opener and lead single, "Sway." Fellow co-writers also include Thomas Rhett, Jaren Johnston, Rhett Akins, Nicolle Galyon and Heather Morgan.
Watch Danielle Bradbery's new "Human Diary" music video below.