Danielle Bradbery was only 16 years old when she won Season 4 of The Voice in 2013. Her self-titled debut was typical post-singing show fair–songs written by a slew of country songwriters, but no cowrites. According to a recent interview with Billboard, the singer has had three hits on country radio (including "Heart of Dixie," which reached No. 12 on Country Airplay in 2014).
But now, at 21, she's ready to reveal the artist she's become in the past four years. Her latest single "Sway" is the first single from her sophomore album on Big Machine Records titled I Don't Believe We've Met. The 10 song set is scheduled to arrive on December 1.
Danielle co-wrote seven of the album's 10 songs including the opener and lead single, "Sway." Fellow co-writers include Thomas Rhett, Jaren Johnston, Rhett Akins, Nicolle Galyon, Emily Weisband and Heather Morgan.
"I am more than ready to re-introduce myself with music that is true to my story and my sound after diving into the writing process over the past four years," Danielle said in a statement. "With I Don't Believe We've Met, I got the opportunity to work with amazing writers and producers that brought out my unique style and allowed me to tap into so many different influences. This is the beginning of a new chapter for me, and I am so excited for everyone to hear what we've made."
My first album people looked at me as the blonde young girl on The Voice," Danielle told Billboard, "There's nothing wrong with that because that's exactly who I was back then, but now it's more of this is a part of me that not many people know."
On The Voice, Danielle had a ton of poise and a crystal clear voice. But at 16 years old, she didn't have a handle on how to convey emotion. Four years can make a big difference.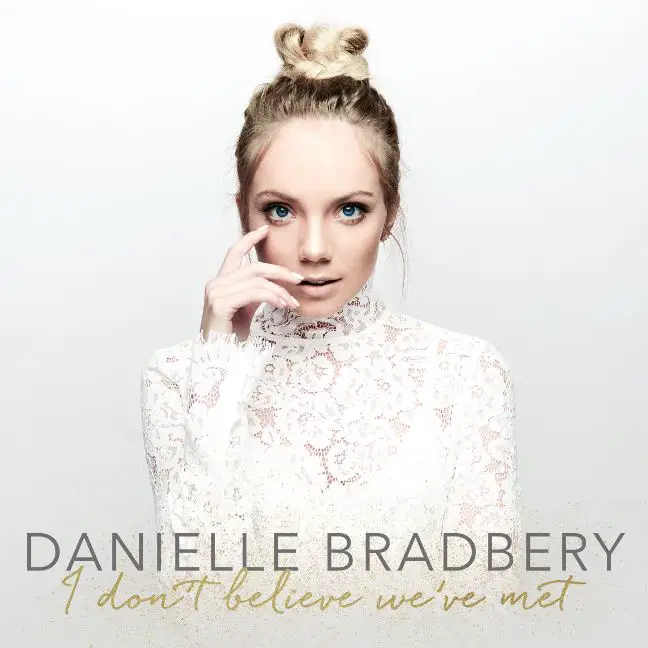 I Don't Believe We've Met track list
Sway
Potential
What Are We Doing
Worth It
Can't Stay Mad
Messy
Red Wine + White Couch
Hello Summer
Human Diary
Laying Low